Camden County Sprays For Mosquitoes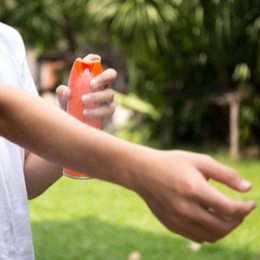 CAMDEN COUNTY, N.J. (CBS) –– Five towns in Camden County battled with mosquitoes overnight, spraying for West Nile Virus.
The Camden County Mosquito Commission began the spraying around 2 a.m. and wrapped up around 6 a.m.
Targeted areas include, Barrington, Cherry Hill, Gloucester Township, Waterford and Winslow.
Officials say the spraying is scheduled on an "as needed basis" and is not harmful to humans or pets.



Author: http://philadelphia.cbslocal.com/2017/09/13/camden-county-mosquito-spraying/


Archives
---
Student Accused Of Threatening...
Police Searching For Missing..
Authorities: Drunken Driver...
Foreign Tick Found In NJ...
1 Person Taken To Hospital...
Murder Charge After Missing...
Hundred Attend Parade, Festival To...
Fake Cops Causing Trouble In At Least...
FBI Raids Methadone Clinic In Camden
Crews Battle House Fire In Gloucester...
Air Force Major Returns Home...
Vets With PTSD Presented Service Dogs...
Woman Arrested Following Hit-And-Run...
Arrest Made In Shooting Of N.J. Woman...
Part Of The Delaware Bay Will Turn...
More Articles