Pair Tried To Sell Pipe Bombs and Rifle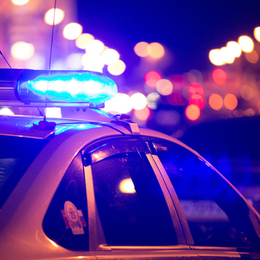 ATLANTIC CITY, N.J. (CBS) – Authorities in Atlantic City have arrested two people who they say were attempting to sell a high-powered rifle and multiple pipe bombs.
On Oct. 5, police say they learned that Danielle Demers, 37, of Atlantic City, was attempting to sell a high-powered rifle, ammunition, and five pipe bombs.
With the help from the FBI, Atlantic County Prosecutor's Office and the Atlantic City Police Department, Demers was brought into custody while she was leaving her apartment.
Investigators say they recovered a Savage .30-06 rifle with a scope, more than 300 rounds of .30-06 ammunition, and the materials needed to make five pipe bombs.
Demers also allegedly had instructions on how to assemble a pipe bomb and noted that they should be filled with nails to act as shrapnel, according to police.
"We take every threat seriously. The safety and security of the people of New Jersey is our top priority and we work hand-in-hand with the Atlantic City Police Department and all our Federal, State and Local law enforcement partners to gather, share and act upon threat information as it comes to our attention. In that light, we urge the public to report any and all suspicious activity to the FBI or any of our partners," stated Timothy Gallagher, Special Agent in Charge of the Newark FBI Field Office.
Article continues below
---
advertisement


---
Nina House, 31, of Margate, was also arrested in connection with this incident. Police say she had conspired with Demers to sell the items.
Both are being held at the Atlantic County Justice Facility.
Police say House also had an active warrant for her arrest from Jim Thorpe, Pennsylvania.
"I want to thank our law enforcement partners for their immediate cooperation with this investigation. The swift action that was taken to remove these dangerous and potentially deadly weapons and individuals from our streets is a testament to the relationships that we have developed with these agencies," said Chief Henry White Jr. "We value the great responsibility to keep our residents and visitors safe while in Atlantic City, and we continue to strive to protect them from individuals like this."
Author:
http://philadelphia.cbslocal.com/2017/10/10/atlantic-city-pipe-bombs/ - Brandon Longo
Archives
---
Dramatic Video Captures...
Police Searching For Missing..
Authorities: Drunken Driver...
Foreign Tick Found In NJ...
1 Person Taken To Hospital...
Murder Charge After Missing...
Hundred Attend Parade, Festival To...
Fake Cops Causing Trouble In At Least...
FBI Raids Methadone Clinic In Camden
Crews Battle House Fire In Gloucester...
Air Force Major Returns Home...
Vets With PTSD Presented Service Dogs...
Woman Arrested Following Hit-And-Run...
Arrest Made In Shooting Of N.J. Woman...
Part Of The Delaware Bay Will Turn...
More Articles