5 Suspects Wanted For Shoplifting Liquor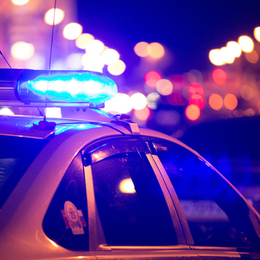 EVESHAM TOWNSHIP, N.J. (CBS) – Police in Evesham Township are asking for the public's help in identifying five people accused of shoplifting more than $200 worth of liquor.
The five individuals are accused of stealing $240.00 worth of liquor from Rastelli's on the 700 block of Route 73 in Marlton.
Police say it happened around 7:30 p.m. on Oct 11.
If anyone knows the identity of these suspects you are asked to contact the Evesham Police Department at 856-983-1116, the Confidential Tip Line at 856-983-4699 or email at Facebook@Eveshampd.org. Anonymous tips text ETPDTIP to 847411.



Author: http://philadelphia.cbslocal.com/2017/11/08/rastellis-liquor-theft/


Archives
---
Recent Nor'easters Unearth 'Ghost...
Camden School Gets Big Boost For Its...
Camden County Community Leaders Hold...
Police: Suspect Wanted After Man...
2nd Nor'easter Of March Set To Plow...
Police: South Jersey Man Arrested For...
Official: Rowan University Student...
2 Contestants With Local Ties...
Hundreds Concerned About School Safety..
Camden Police Searching For Hit-And...
Police: Driver Arrested, Charged With...
Camden County Announces Wide-Reaching...
Explosions Rock Ambulance Company In...
Taking Strides For Autism
Firefighter Injured Battling Blaze In...
More Articles