Man Charged With DWI. 2nd Time in a Week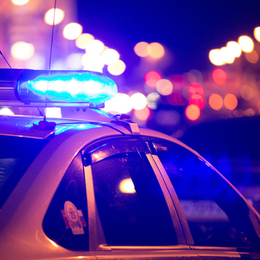 LOWER TOWNSHIP, N.J. (CBS) – Police in South Jersey have arrested a man for a second time in one week for allegedly driving under the influence.
On Nov. 6, police say 39-year-old Jason Poole, of North Cape May, ran off the road and struck a pole in the 700 block of Tabernacle Road.
According to authorities, Poole was arrested and issued three motor vehicle summonses for driving while intoxicated, failure to maintain and reckless driving.
Poole was also arrested a week prior on Oct. 31 and charged with driving under the influence.
No injuries were reported in either incident.
Police say Poole was released in accordance with Departmental Procedures and NJ Attorney General Guidelines.



Author: http://philadelphia.cbslocal.com/2017/11/08/dui-twice-lower-twp/


Archives
---
Rowan University Hosts Science...
Emergency Repairs As 'Significant...
New Hard Rock Hotel & Casino To Open..
Nissan Retraining Employees After...
Cowtown Rodeo Will Be Entertaining...
New Jersey School Celebrates Autism...
Roadside Strip Search By NJ State...
Police: Browns Mills Man Charged With...
Woman Caught On Video Stealing Wallet...
Easter Sunday Burglar ID'd By Video...
Police Looking For Suspect Accused Of...
New Exhibit Honors First All Female...
Young Students Show Off Their...
Amazon's New South Jersey Fulfillment...
Jersey Shore Towns Assess Beaches...
More Articles