Fate Of NJ SPCA Relies On Hearing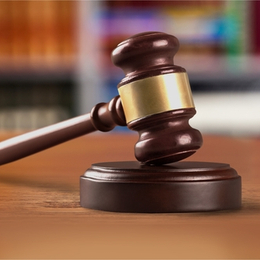 NEW JERSEY (CBS) — The fate of the New Jersey SPCA could be determined by a hearing before the State Senate Economic Growth Committee Monday. The State Commission on Investigations claims the agency is failing in its mission to protect animals.
Lee Seglem is the executive director of the State Commission on Investigations.
"Nearly two decades ago we examined the activities and finances of the state and county SPCA's in New Jersey and found a landscape of waste and abuse," he said.
Seglem says those conditions have only festered over the years. He also says it has a bloated law enforcement section with all manner of weapons.
But Steve Shatkin, head of the NJSPCA, disagrees.
"NJSPCA personnel work on rouutine cases involving improper shelter to complex cases involving cock fighting or dog fighting, blood sports where violent gangs, illegal guns, gambling and rugs are typically associated," Shatkin said.
A Monmouth County SPCA official also testified saying the state has been forcing the NJSPCA to operate on the cheap, and is not supplying the financial support the agency needs.



Author: http://philadelphia.cbslocal.com/2017/11/13/new-jersey-spca-hearing/


Archives
---
Coast Guard Suspends Search For Man Who Went Missing
New Jersey Voters To Decide Approval For $500 Million In Bonds For Schools
South Jersey Biz Digital Edition
Man Arrested For Peeking Into Windows, Committing Lewd Acts In Women's Clothes
2 Killed, 1 Hurt After Fire Ravages Browns Mills Home
2 Killed In Massive House Fire In Browns Mills
Racist Fliers Supporting KKK Left On Residents' Lawns In Cherry Hill
New Jersey Plans To Reveal 'Stunning' Sports Betting Numbers
Statistics Show Streets Of Camden Getting Safer
Lifeguard At Deadly Beach Predicted A Future Sand Collapse
Police ID Suspect Wanted In Cherry Hill Robberies
Renewed Debate Over Extending New Jersey's Route 55 Into Cape May County
Police Locate Missing 14-Year-Old Girl From Camden
Mantua Township Police Investigate Gunshots Near Elementary School
Husband & Wife Team Caught Shoplifting More Than $8,000 Worth Of Stolen Items In Gloucester Twp.
More Articles