Decapitated Birds Found In Trash Bags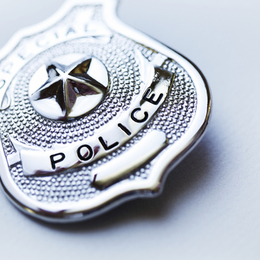 Over two dozen decapitated birds were found in trash bags twice in the span of three days in Ocean County.
Little Egg Harbor Township police say they were first called on Saturday to a wooded section of Winding Wood Drive near Route 9 for a report of trash bags containing 22 decapitated birds. The dead birds included roosters, hens, guinea hens and pigeons.
Then on Monday, police were called to the same location where bags containing five more decapitated birds were also located.
The police department is asking anyone with information about the incidents to contact Detective Joel Mahr at 609-296-3666, Ext. 178.



Author: http://philadelphia.cbslocal.com/2017/11/29/decapitated-birds-little-egg-harbor/


Archives
---
South Jersey Twins Paving...
Rowan University Hosts Science...
Emergency Repairs As 'Significant...
New Hard Rock Hotel & Casino To Open..
Nissan Retraining Employees After...
Cowtown Rodeo Will Be Entertaining...
New Jersey School Celebrates Autism...
Roadside Strip Search By NJ State...
Police: Browns Mills Man Charged With...
Woman Caught On Video Stealing Wallet...
Easter Sunday Burglar ID'd By Video...
Police Looking For Suspect Accused Of...
New Exhibit Honors First All Female...
Young Students Show Off Their...
Amazon's New South Jersey Fulfillment...
More Articles