2 Charged In Fatal Shooting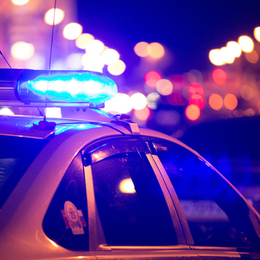 Authorities have charged two men in connection with the shooting death of a Lawnside man last week.
Darnell Konteh faces a first-degree murder charge and Anthony Pinson faces a first-degree attempted murder charge for the shooting that left a Lawnside man dead and a Camden man injured.
The fatal shooting happened the night of Nov. 28 around Rose Street, when Konteh allegedly shot and killed Stanford Brown, as Pinson allegedly shot and injured a 25-year-old man, according to police.
Both men allegedly fled from the scene by getting into a dark colored vehicle.
Authorities located and took both Konteh and Pinson into custody without incident the next day.
Konteh is behind bars at Camden County Correctional Facility awaiting his trial.
Officials have remanded Pinson to Middlesex County Jail as he awaits his pretrial detention hearing.



Author: http://philadelphia.cbslocal.com/2017/12/05/2-charged-in-fatal-shooting/


Archives
---
Dream Drives: The Army Reserve...
Washington Township, Uber Team Up To...
PECO Service Completely Restored...
Northeast May See Another Winter Storm..
Winter Storm Leaves Thousands In The...
Pop-Up Ice Sculpture On Display At...
New Jersey Crews, Homeowners Deal With..
10-Year-Old Boy Accused Of Threatening..
2 Gloucester County School Districts...
Officers On Leave After Video...
Voorhees Community Brainstorming...
New Jersey Senate To Vote On Property...
Camden County Announces Wide-Reaching...
Alleged Racist Videos Prompting...
Tractor-Trailer Leaks Tar On I-295...
More Articles