Hunter Shot, Investigation Underway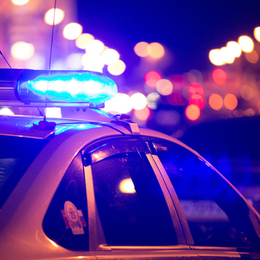 Authorities in South Jersey are investigating after a hunter was shot on Thursday afternoon.
It happened on Rt. 49 near Estell Manor Road and Hunters Mill Road in Maurice River Township.
New Jersey State Police confirms to CBS Philly that a hunter was shot and flown to an area hospital.
Circumstances surrounding the shooting and the condition of the victim is unknown at this time, police said.
Lt. Brian Polite, a spokesperson for the State Police, declined to elaborate on the incident, adding that the New Jersey Department of Environmental Protection is leading the investigation.
A spokesperson for the DEP confirms they are investigating the hunting accident but could not provide any further information. Brandon Longo



Author: http://philadelphia.cbslocal.com/2017/12/07/maurice-river-hunting-accident/


Archives
---
New Jersey Watchdog Agency...
Police Searching For Missing..
Authorities: Drunken Driver...
Foreign Tick Found In NJ...
1 Person Taken To Hospital...
Murder Charge After Missing...
Hundred Attend Parade, Festival To...
Fake Cops Causing Trouble In At Least...
FBI Raids Methadone Clinic In Camden
Crews Battle House Fire In Gloucester...
Air Force Major Returns Home...
Vets With PTSD Presented Service Dogs...
Woman Arrested Following Hit-And-Run...
Arrest Made In Shooting Of N.J. Woman...
Part Of The Delaware Bay Will Turn...
More Articles