Hunter Shot, Investigation Underway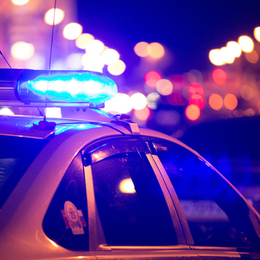 Authorities in South Jersey are investigating after a hunter was shot on Thursday afternoon.
It happened on Rt. 49 near Estell Manor Road and Hunters Mill Road in Maurice River Township.
New Jersey State Police confirms to CBS Philly that a hunter was shot and flown to an area hospital.
Circumstances surrounding the shooting and the condition of the victim is unknown at this time, police said.
Lt. Brian Polite, a spokesperson for the State Police, declined to elaborate on the incident, adding that the New Jersey Department of Environmental Protection is leading the investigation.
A spokesperson for the DEP confirms they are investigating the hunting accident but could not provide any further information. Brandon Longo



Author: http://philadelphia.cbslocal.com/2017/12/07/maurice-river-hunting-accident/


Archives
---
Dream Drives: The Army Reserve...
Washington Township, Uber Team Up To...
PECO Service Completely Restored...
Northeast May See Another Winter Storm..
Winter Storm Leaves Thousands In The...
Pop-Up Ice Sculpture On Display At...
New Jersey Crews, Homeowners Deal With..
10-Year-Old Boy Accused Of Threatening..
2 Gloucester County School Districts...
Officers On Leave After Video...
Voorhees Community Brainstorming...
New Jersey Senate To Vote On Property...
Camden County Announces Wide-Reaching...
Alleged Racist Videos Prompting...
Tractor-Trailer Leaks Tar On I-295...
More Articles