Pastor Charged With Sexual Assault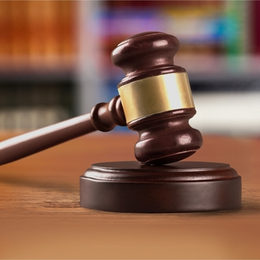 A pastor at a Medford Township church has been charged with sexually assaulting four minors for more than a decade.
Authorities arrested 74-year-old Harry L. Thomas on Wednesday morning.
The Burlington County Prosecutor's Office says the assaults happened in Medford Township between 1999 and 2015.
Thomas is the pastor at Come Alive Church in Medford Township. He also is the co-founder of the Creation Festival, which is the nation's largest Christian music festival.
"It's a complete outrage," said Medford resident Judy Parker. "I mean, all this stuff with women coming forward, women at least are grown up and can slap the guy, little children are helpless."
He was charged with one count of aggravated sexual assault, three counts of sexual assault and four counts of endangering the welfare of children.
Parker wonders if the victims came forward as a result of the #MeToo movement of sexual assault and harassment victims coming out.
"It's empowering people who have been abused to say this is not to be tolerated," says Parker.
Article continues below
---
advertisement


---
A trustee from the church announced on Thursday afternoon that Thomas has been suspended from his duties.
"It is with deep regret and saddened hearts that the board of Come Alive International and Creation Festivals along with the elders and trustees of Come Alive New Testament Church have indefinitely suspended Pastor Harry Thomas from all leadership positions with the church, festival and all associated ministries. While the allegations are unrelated to his roles in these ministries, leadership has determined this to be the proper course of action at this time until there can be a full investigation," said trustee William Darpino.
Police say Thomas is at an undisclosed medical facility because he was too ill to go to jail.
Anyone who may have experienced inappropriate contact by Thomas is asked to call the Prosecutor's Office Sexual Assault/Child Abuse Unit at 609-265-5879, or the Medford Township Police Department at 609-654-7511.
Author:
http://philadelphia.cbslocal.com/2017/12/07/harry-thomas-sexual-assault-charges/
Archives
---
South Jersey Biz Digital Edition
Racist Fliers Supporting KKK Left On Residents' Lawns In Cherry Hill
New Jersey Plans To Reveal 'Stunning' Sports Betting Numbers
Statistics Show Streets Of Camden Getting Safer
Lifeguard At Deadly Beach Predicted A Future Sand Collapse
Police ID Suspect Wanted In Cherry Hill Robberies
Renewed Debate Over Extending New Jersey's Route 55 Into Cape May County
Police Locate Missing 14-Year-Old Girl From Camden
Mantua Township Police Investigate Gunshots Near Elementary School
Husband & Wife Team Caught Shoplifting More Than $8,000 Worth Of Stolen Items In Gloucester Twp.
Tacony–Palmyra Bridge Closed Until Further Notice
Mullica Township Police Still Searching For Alligator On The Loose
Truck Carrying Crates Of Live Chickens Spills Onto New Jersey Roadway
Police Seek Public's Help Locating 2 Missing Pennsauken Teens
New Jersey Sends Additional Personnel To Assist Hurricane Florence Rescue Efforts
More Articles