Spa Busted For Alleged Prostitution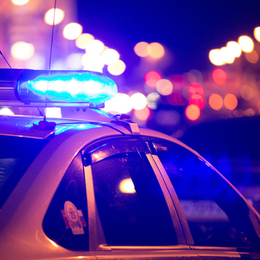 Authorities have shut down a spa in South Jersey after being busted for alleged prostitution.
Washington Township police officers, along with Homeland Security and U.S. Immigration and Customs Enforcement, conducted a raid at the Blue Sky Day Spa at 5501 Route 42 in Washington Township on Monday around 2 p.m.
Authorities arrested Xiao Hong Zhang of China for promoting prostitution and prostitution after executing the search warrant at the spa.
The business has also been shut down.
Anyone with information about this business can contact the Washington Township Investigative Bureau at 856-589-0330.



Author: http://philadelphia.cbslocal.com/2017/12/11/police-blue-sky-day-spa-prostitution/


Archives
---
Dream Drives: The Army Reserve...
Washington Township, Uber Team Up To...
PECO Service Completely Restored...
Northeast May See Another Winter Storm..
Winter Storm Leaves Thousands In The...
Pop-Up Ice Sculpture On Display At...
New Jersey Crews, Homeowners Deal With..
10-Year-Old Boy Accused Of Threatening..
2 Gloucester County School Districts...
Officers On Leave After Video...
Voorhees Community Brainstorming...
New Jersey Senate To Vote On Property...
Camden County Announces Wide-Reaching...
Alleged Racist Videos Prompting...
Tractor-Trailer Leaks Tar On I-295...
More Articles