Missing Man Found Dead In Egg Harbor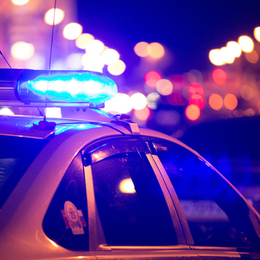 EGG HARBOR TOWNSHIP, N.J. (CBS) – A missing elderly man who reportedly suffers from dementia has been found dead.
Egg Harbor Township police say they were searching for William Froener, 91, of Egg Harbor Township since Sunday. He had a history of wandering away from his residence, said authorities.
On Monday, Dec. 11 police say Froener's body was found in the wooded area near his residence located on Atlantic Ave.
Police have yet to determine Froener's cause of death, however, foul play is not suspected.



Author: http://philadelphia.cbslocal.com/2017/12/12/body-found-eht/


Archives
---
Atlantic City Officer Fatally
Student Accused Of Threatening...
Former South Jersey Teacher...
New Jersey Watchdog Agency...
Dramatic Video Captures...
1 Suspect Dead, Another In...
Deadly Overturned Truck...
1 Injured In Bus Fire On...
Sports Betting Is Now Live...
Deptford Shoplifting Suspect..
2 Dead Following Small Plane..
Philadelphia Man Arrested..
New Jersey Looking To...
Sinkhole Nearly Swallows...
NJ Gov. Murphy Gives No...
More Articles