Missing Man Found Dead In Egg Harbor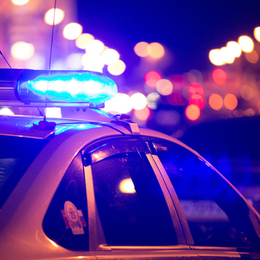 EGG HARBOR TOWNSHIP, N.J. (CBS) – A missing elderly man who reportedly suffers from dementia has been found dead.
Egg Harbor Township police say they were searching for William Froener, 91, of Egg Harbor Township since Sunday. He had a history of wandering away from his residence, said authorities.
On Monday, Dec. 11 police say Froener's body was found in the wooded area near his residence located on Atlantic Ave.
Police have yet to determine Froener's cause of death, however, foul play is not suspected.



Author: http://philadelphia.cbslocal.com/2017/12/12/body-found-eht/


Archives
---
Recent Nor'easters Unearth 'Ghost...
Camden School Gets Big Boost For Its...
Camden County Community Leaders Hold...
Police: Suspect Wanted After Man...
2nd Nor'easter Of March Set To Plow...
Police: South Jersey Man Arrested For...
Official: Rowan University Student...
2 Contestants With Local Ties...
Hundreds Concerned About School Safety..
Camden Police Searching For Hit-And...
Police: Driver Arrested, Charged With...
Camden County Announces Wide-Reaching...
Explosions Rock Ambulance Company In...
Taking Strides For Autism
Firefighter Injured Battling Blaze In...
More Articles