Police Up Security After Death Threat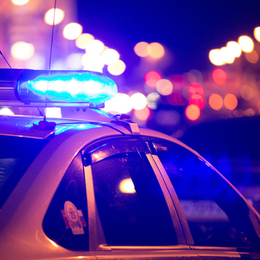 Additional security is on the job for New Jersey Senator Cory Booker and his family, after they received death threats this weekend.
According to the Mayor of Newark, US Capitol Police notified the Newark Police Division about the threat.
Now officers are working with the Newark police to provide security at the Booker home.
Newark Mayor Ras Baraka released a statement Saturday saying:
"The Newark Police Division has been notified by the United States Capitol Police (USCP) regarding a threat on the life of New Jersey Senator Cory Booker and his family members. As a result, members of the Police Division's Executive Protection Unit have been assigned to provide security at the Senator's residence in Newark. The security detail will have no impact on police services. The USCP provides protection to Members of Congress and we are closely coordinating with the agency to ensure Senator Booker is able to carry out his duties of serving New Jersey's residents in Congress in a safe manner."
So far, no details have been provided about the threats.



Author: http://philadelphia.cbslocal.com/2017/12/16/death-threat-to-sen-cory-booker/


Archives
---
Gov. Murphy To Sign Bill Banning Smoking
New Jersey Woman Accused Of Scamming Family
9-Year-Old Girl Killed By Stray Bullet
Family Members Demand Answers
South Jersey Biz Digital Edition
Mystery Substance Washes...
South Jersey Man Could Lose Limbs
Search Continues For Missing Swimmer
Officials Investigating Mother, Daughter Found Dead
New Jersey Father, 4 Daughters Killed
Couple Killed In Powerful Home Explosion In Newfield
55-Year-Old Swimmer Dies After Being Pulled Unconscious
2 Men Stabbed
Man Arrested In Planned...
Budget Agreement Reached...
More Articles