Winter Storm Watch For Some NJ Counties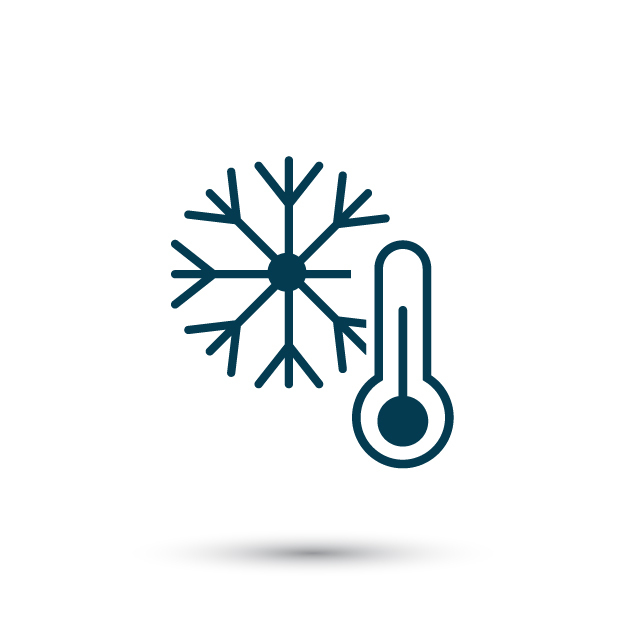 Arctic air has been blasting the region throughout the holiday season and as we turned the page to 2018 it continues to wreak havoc on much of the area. There will be another weather maker though in the coming days that we need to keep an eye on as we could be looking at another dose of snow for parts of the area as a Nor'Easter works its way up the coastline.
This week's system that will come together starting tonight and strengthen as we go through the day on Wednesday is likely to stay just off the coast of New Jersey as of Tuesday morning but with some uncertainty in the modelruns still out there, we are likely to get a clearer picture later today and then on Wednesday as well.As of right now we are watching the Jersey Shore points as the bullseye area for the highest snow amounts with this system. Right now we are looking for amounts along the shore that could be up to 3 inches in areas with a potential for localized spots to see slightly higher amounts than that. As you head farther inland in between Philly and the 95 corridor and the coastline, we are looking at amounts in the coating to 2 inches range with the higher amounts closer to the shore and the better chance for just about a coating to an inch in the immediate Philadelphia area.
Article continues below
---
advertisement


---
West and north of the city look to mainly miss out on this event, as the low stays far enough off the coastline, however there is still a chance for spots north and west, all the way up the Lehigh Valley to potentially see about a coating of snow, so slick roads could still be a factor throughout Thursday. Since highest amounts are likely to remain south of Philly and could even be highest in parts of southern Delaware, a Winter Storm Watch will go into effect for Sussex County, Delaware on Wednesday evening, lasting into the afternoon hours on Thursday. As of Tuesday morning that is only area where any Winter Weather Headlines have been issued
Conditions on the backside of the low as it moves into New England and Atlantic Canada will deteriorate quickly and are likely to be more of a concern than the snow chances we have for Thursday. On the backside of the low temperatures are likely to sit in the teens for highs across the region with areas north of the city even colder than that and wind gusts that could reach 30 mph at times. This means to end the work week we could be dealing with wind chill values in the city that are feeling like the teens below zero at times. Make sure to monitor the forecast beyond just the snow, especially for Philly and areas north and west. Conditions will finally try to warm up again as we move into the early parts of next week.
Author:
http://philadelphia.cbslocal.com/2018/01/02/watching-a-mid-week-noreaster/
Archives
---
South Jersey Magazine Digital Edition
'They Didn't Have To Kill My Son'
Some Jersey Shore Boardwalk Games Not Fair
Woman Impaled By Beach Umbrella
NJ Plans On Adding 6 Medical Marijuana Dispensaries
Man Fatally Shot By Police...
$1,000 Reward Offered In Death of Woman
Police Searching For Missing..
Authorities: Drunken Driver...
Foreign Tick Found In NJ...
1 Person Taken To Hospital...
Murder Charge After Missing...
Hundred Attend Parade, Festival To...
Fake Cops Causing Trouble In At Least...
FBI Raids Methadone Clinic In Camden
More Articles