Township Orders Shut Down Of Mall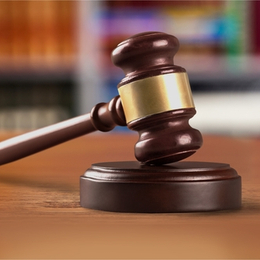 Government officials ponder the future of a mostly abandoned and now closed New Jersey mall.
The Burlington Center Mall was at one time a retail engine for Burlington Township, but not anymore.
Last week, the township ordered the mostly abandoned mall closed when frozen pipes burst, damaging the fire alarm system.
The Sears store remains open, but Mayor Brian Carlin isn't sure what'll happen with the rest of the property.
"We don't know a great deal about the future," he said. "Obviously, the mall is owned by a private entity."
Carlin says other developers have proposed warehousing or residential uses for the site…
"We've kind of exhausted all of the current ideas," Carlin said. "So at this point, it's kind of waiting to see what the owner of the property wants to do."
Moonbeam Capital Investments didn't return our calls seeking comment.



Author: http://philadelphia.cbslocal.com/2018/01/16/closed-nj-mall/


Archives
---
Ocean City Considering...
Police Searching For Missing..
Authorities: Drunken Driver...
Foreign Tick Found In NJ...
1 Person Taken To Hospital...
Murder Charge After Missing...
Hundred Attend Parade, Festival To...
Fake Cops Causing Trouble In At Least...
FBI Raids Methadone Clinic In Camden
Crews Battle House Fire In Gloucester...
Air Force Major Returns Home...
Vets With PTSD Presented Service Dogs...
Woman Arrested Following Hit-And-Run...
Arrest Made In Shooting Of N.J. Woman...
Part Of The Delaware Bay Will Turn...
More Articles