Police Searching For Hit-And-Run Vehicle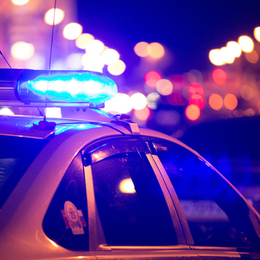 New Jersey state police are asking for the public's help in identifying a tractor-trailer that was involved in a fatal hit-and-run crash.
Shortly after 5 a.m. Sunday, troopers responded to the report of an accident involving a Dodge Caravan and a tractor-trailer on Interstate 295 northbound in Westampton Township, Burlington County.
When they arrived, troopers found 60-year-old John Farino of Cinnaminson in the Caravan, and that the tractor trailer had left the scene.
Officials report Farino had been driving northbound on I-295 when he was struck from behind by the tractor-trailer.
The impact caused Farino to drive off the road and strike a tree, overturning the car. He was pronounced dead at the scene.
The tractor-trailer is believed to be an older model Peterbilt, with an elongated front with significant front-end damage.
Anyone with information is asked to contact Bordentown Station at 609-298-1171. Anonymous tips are welcome.



Author: http://philadelphia.cbslocal.com/2018/01/21/new-jersey-state-police-searching-for-vehicle-involved-in-fatal-hit-and-run-crash/


Archives
---
Ocean City Considering...
Police Searching For Missing..
Authorities: Drunken Driver...
Foreign Tick Found In NJ...
1 Person Taken To Hospital...
Murder Charge After Missing...
Hundred Attend Parade, Festival To...
Fake Cops Causing Trouble In At Least...
FBI Raids Methadone Clinic In Camden
Crews Battle House Fire In Gloucester...
Air Force Major Returns Home...
Vets With PTSD Presented Service Dogs...
Woman Arrested Following Hit-And-Run...
Arrest Made In Shooting Of N.J. Woman...
Part Of The Delaware Bay Will Turn...
More Articles