Eagles RB Corey Clement's Dreams Began..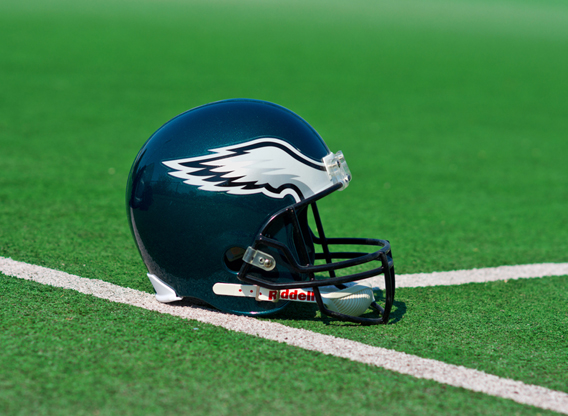 Eagles RB Corey Clement's Dreams Began To Soar At Glassboro High School
GLASSBORO, N.J. (CBS) — In a small school where everyone knows each other they have a saying "Glassboro breeds champions," and there's a trophy case full of state title footballs to back it up.
It was here at Glassboro High School that Eagles running back Corey Clement's dreams began to soar.
"He said I'm going to get a D-1 scholarship and I'm going to the NFL and I'm going to win a Super Bowl by the time I'm 30," assistant Glassboro High School principal Cynthia Bodden recalls from a lunch room conversation with Corey when he was a freshman.
Bodden and Clement have had a special relationship that's continued to present day as he sends her messages from Minneapolis this week while preparing for the Super Bowl on Sunday.
"He calls me his school mom," laughs Bodden pointing to a pink Post-it note on her office wall with Corey's signature that says "Yeroc loves you."
YEROC is Corey spelled backward and is symbolic in a way of Clement's unorthodox road to stardom.
Article continues below
---
advertisement


---
After a solid career at the University of Wisconsin, he was passed over in the NFL draft.
He signed as a free agent with his hometown Eagles, determined to make the roster.
"I said Corey all you got to do is make it hard for them, if you make it hard for them to get rid of you then you've done your job," recounts assistant Glassboro football head coach Greg Maccarone, who was Corey's position coach all through high school.
"He said this is going to push me," says Bodden, "now I got a chip on my shoulder, I got something to prove."
And that he did, leading the Eagles in rushing touchdowns this season with four carries into the end-zone during the regular season.
Here's How To Check If Facebook Has Labeled You As A Liberal Or Conservative
Now he's one win away from reaching that Super Bowl dream – ahead of schedule
"I have no doubt that they're going to win the game and that he's going to be a part of why they won the game," says Maccarone.
And who knows, maybe the Lombardi Trophy will make a guest appearance in Glassboro's trophy case.
"He's still a bulldog at heart, he's an eagle but he's always going to be a bulldog," says Bodden.
Photography Credit: Shutterstock.com
Author:
http://philadelphia.cbslocal.com/2018/01/30/clement-glassboro-super-bowl-2018/ --Cleve Bryan
Archives
---
New Jersey Voters To Decide Approval For $500 Million In Bonds For Schools
South Jersey Biz Digital Edition
Man Arrested For Peeking Into Windows, Committing Lewd Acts In Women's Clothes
2 Killed, 1 Hurt After Fire Ravages Browns Mills Home
2 Killed In Massive House Fire In Browns Mills
Racist Fliers Supporting KKK Left On Residents' Lawns In Cherry Hill
New Jersey Plans To Reveal 'Stunning' Sports Betting Numbers
Statistics Show Streets Of Camden Getting Safer
Lifeguard At Deadly Beach Predicted A Future Sand Collapse
Police ID Suspect Wanted In Cherry Hill Robberies
Renewed Debate Over Extending New Jersey's Route 55 Into Cape May County
Police Locate Missing 14-Year-Old Girl From Camden
Mantua Township Police Investigate Gunshots Near Elementary School
Husband & Wife Team Caught Shoplifting More Than $8,000 Worth Of Stolen Items In Gloucester Twp.
Tacony–Palmyra Bridge Closed Until Further Notice
More Articles