Eagles Fan Reminded Super Bowl Hasn't...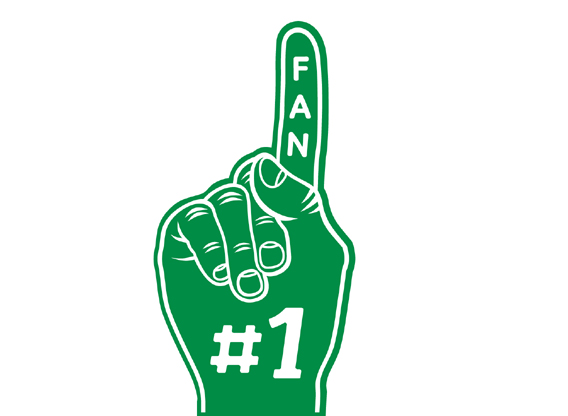 Eagles Fan Reminded Super Bowl Hasn't Happened After Having Teeth Pulled
PHILADELPHIA (CBS) — No matter how much pain, Philadelphia Eagles fans remain committed to their Birds all the same.
Haley Parks from Williamstown, New Jersey has some strong feelings about the Birds after having her teeth pulled and receiving heavy anesthesia.
"Did I miss the Super Bowl?" Parks asked, with a distraught look on her face.
She was quickly reminded that she did not.
Parks appears to be ready to fight tooth and nail to see the Eagles versus the New England Patriots in Super Bowl LII on Sunday.



Author: http://philadelphia.cbslocal.com/2018/01/31/eagles-strong-super-bowl-2018/


Archives
---
Coast Guard Suspends Search For Man Who Went Missing
New Jersey Voters To Decide Approval For $500 Million In Bonds For Schools
South Jersey Biz Digital Edition
Man Arrested For Peeking Into Windows, Committing Lewd Acts In Women's Clothes
2 Killed, 1 Hurt After Fire Ravages Browns Mills Home
2 Killed In Massive House Fire In Browns Mills
Racist Fliers Supporting KKK Left On Residents' Lawns In Cherry Hill
New Jersey Plans To Reveal 'Stunning' Sports Betting Numbers
Statistics Show Streets Of Camden Getting Safer
Lifeguard At Deadly Beach Predicted A Future Sand Collapse
Police ID Suspect Wanted In Cherry Hill Robberies
Renewed Debate Over Extending New Jersey's Route 55 Into Cape May County
Police Locate Missing 14-Year-Old Girl From Camden
Mantua Township Police Investigate Gunshots Near Elementary School
Husband & Wife Team Caught Shoplifting More Than $8,000 Worth Of Stolen Items In Gloucester Twp.
More Articles