The Championship Birds Return To Home...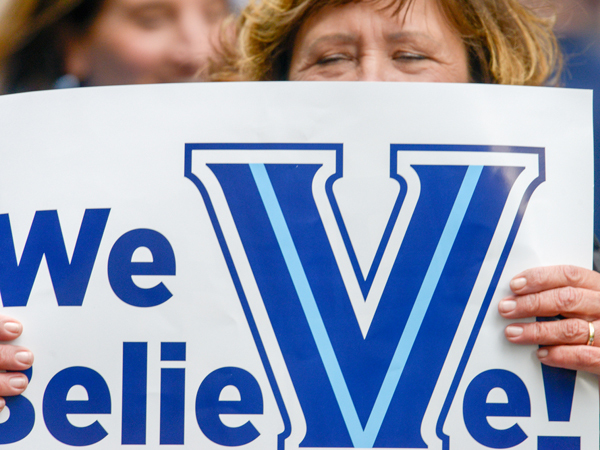 The Championship Birds Return To Home Nest
PHILADELPHIA (CBS) — After doing the improbable, the Birds come back to Philadelphia as Super Bowl champions on Monday.
Some Celebrations Turn Rowdy As Thousands Of Eagles Fans Take To Streets Following Super Bowl Victory
Last night into the early morning, players, coaches, fans and onlookers celebrated the first-ever Super Bowl in Eagles' history. Now, the City of Brotherly is ready to embrace its lovable underdogs when they touchdown.
The Eagles beat the New England Patriots 41-33, in a game that featured Nick Foles tossing for 373 yards and three touchdowns on his way to a Super Bowl MVP.
Photo credit: Frank Romeo / Shutterstock.com



Author: http://philadelphia.cbslocal.com/2018/02/05/birds-return-super-bowl-2018/


Archives
---
New Jersey Voters To Decide Approval For $500 Million In Bonds For Schools
South Jersey Biz Digital Edition
Man Arrested For Peeking Into Windows, Committing Lewd Acts In Women's Clothes
2 Killed, 1 Hurt After Fire Ravages Browns Mills Home
2 Killed In Massive House Fire In Browns Mills
Racist Fliers Supporting KKK Left On Residents' Lawns In Cherry Hill
New Jersey Plans To Reveal 'Stunning' Sports Betting Numbers
Statistics Show Streets Of Camden Getting Safer
Lifeguard At Deadly Beach Predicted A Future Sand Collapse
Police ID Suspect Wanted In Cherry Hill Robberies
Renewed Debate Over Extending New Jersey's Route 55 Into Cape May County
Police Locate Missing 14-Year-Old Girl From Camden
Mantua Township Police Investigate Gunshots Near Elementary School
Husband & Wife Team Caught Shoplifting More Than $8,000 Worth Of Stolen Items In Gloucester Twp.
Tacony–Palmyra Bridge Closed Until Further Notice
More Articles