Philly Bars Stock Up After Bud Light...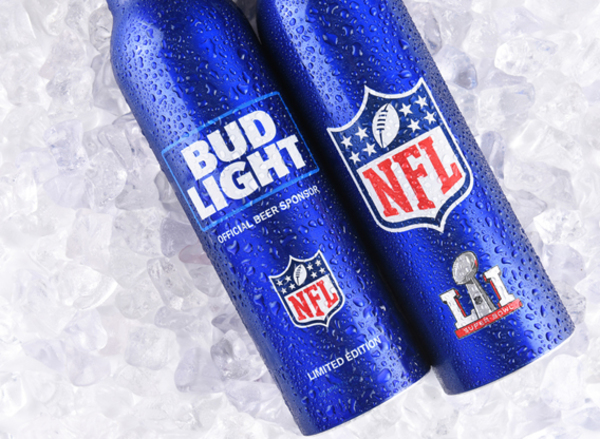 Philly Bars Stock Up After Bud Light Makes Good On Super Bowl Bet
PHILADELPHIA (CBS/AP) — What seemed like a long shot will soon become reality on Thursday as Bud Light makes good on a Super Bowl bet.
Revelers along the Philadelphia Eagles' first-ever Super Bowl parade route will be able to indulge in free Bud Light at two dozen bars, thanks to a promise the beer maker made to Eagles offensive tackle Lane Johnson before the season.
Patrons interested in a drink must go to one of the bars and get a token from a Bud Light representative. With that token, they can get their Bud Light.
Mace's Crossing Pub will be one of the bars with offerings.
"We'll have doormen at the doors; people will be coming in; bathroom will be used; we'll be throwing a lot of Bud Light over the bar," said Mike Dougherty.
The pub received 124 cases of Bud Light in cans on Wednesday.
Photography credit: / Shutterstock.com



Author: http://philadelphia.cbslocal.com/2018/02/07/bud-light-bet-super-bowl-2018/ --Vittoria Woodill


Archives
---
Coast Guard Suspends Search For Man Who Went Missing
New Jersey Voters To Decide Approval For $500 Million In Bonds For Schools
South Jersey Biz Digital Edition
Man Arrested For Peeking Into Windows, Committing Lewd Acts In Women's Clothes
2 Killed, 1 Hurt After Fire Ravages Browns Mills Home
2 Killed In Massive House Fire In Browns Mills
Racist Fliers Supporting KKK Left On Residents' Lawns In Cherry Hill
New Jersey Plans To Reveal 'Stunning' Sports Betting Numbers
Statistics Show Streets Of Camden Getting Safer
Lifeguard At Deadly Beach Predicted A Future Sand Collapse
Police ID Suspect Wanted In Cherry Hill Robberies
Renewed Debate Over Extending New Jersey's Route 55 Into Cape May County
Police Locate Missing 14-Year-Old Girl From Camden
Mantua Township Police Investigate Gunshots Near Elementary School
Husband & Wife Team Caught Shoplifting More Than $8,000 Worth Of Stolen Items In Gloucester Twp.
More Articles