Matthew McConaughey Takes Out...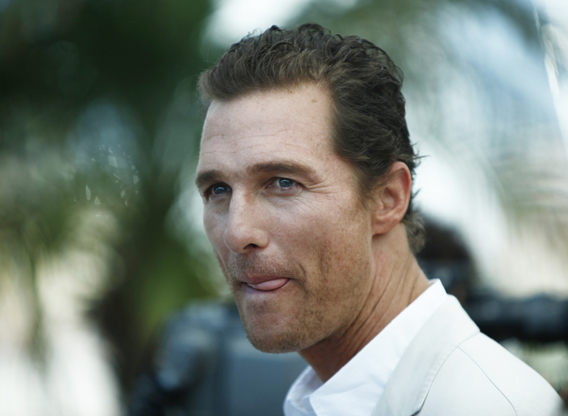 Matthew McConaughey Takes Out Newspaper Ad Congratulating Nick Foles
PHILADELPHIA (CBS) — When you play for the Philadelphia Eagles, not a lot of love comes from Texas. But when you go from almost retiring to becoming Super Bowl MVP, it seems anything is possible.
Now, Eagles quarterback Nick Foles is getting quite the recognition from fellow Austin, Texas native, Matthew McConaughey. The Oscar-winning actor purchased a full-page ad in Sunday's Austin American-Statesman newspaper to congratulate Foles.
John Bridges, the managing editor of the paper, tweeted a photo of the page that reads, "From one local to another, congratulations Nick Foles. Just keep livin, Matthew McConaughey."
Foles took over for an injured Carson Wentz in Week 13 of the season and led the Eagles to their first Super Bowl title in franchise history.
In Super Bowl LII, Foles threw for three touchdowns, caught another and was named the game's Most Valuable Player.
Photo Credit: PAN Photo Agency / Shutterstock.com



Author: http://philadelphia.cbslocal.com/2018/02/11/matthew-mcconaughey-nick-foles-newspaper-ad/


Archives
---
Dream Drives: The Army Reserve...
Washington Township, Uber Team Up To...
PECO Service Completely Restored...
Northeast May See Another Winter Storm..
Winter Storm Leaves Thousands In The...
Pop-Up Ice Sculpture On Display At...
New Jersey Crews, Homeowners Deal With..
10-Year-Old Boy Accused Of Threatening..
2 Gloucester County School Districts...
Officers On Leave After Video...
Voorhees Community Brainstorming...
New Jersey Senate To Vote On Property...
Camden County Announces Wide-Reaching...
Alleged Racist Videos Prompting...
Tractor-Trailer Leaks Tar On I-295...
More Articles