Multiple Drug Overdoses Prompt Heroin...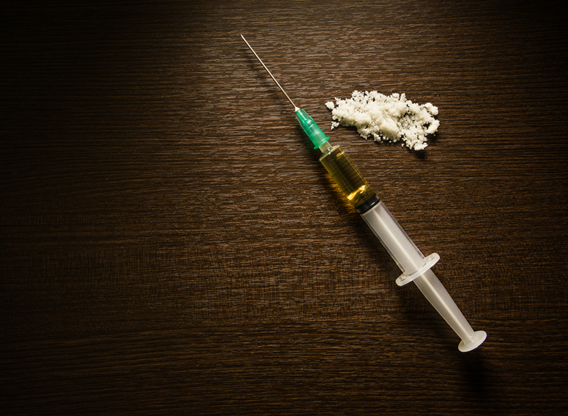 Multiple Drug Overdoses Prompt Heroin Warning From Evesham Township Police
EVESHAM TOWNSHIP, NJ (CBS) — The Evesham Police Department is warning residents of a possible "potential lethal batch" of heroin after a series of overdoses were reported.
The police department took to Facebook Saturday to give Evesham Township residents a "public safety message."
In the post officials say the police have responded to four suspected heroin overdoses in the past 24 hours. Police say that their department is urging residents to be aware of any possible overdose situation and if they do become aware of one to please contact 911 immediately.
Authorities go on to remind residents of the New Jersey Good Samaritan Fatal Overdose Prevention Statute.
According to police, "The Good Samaritan Law, also known as The Overdose Prevention Act, aims to encourage people to immediately call emergency or medical personnel if they suspect someone is overdosing from illegal or prescription drugs. Drug overdose deaths are now the leading cause of accidental death in the United States, exceeding even motor vehicle accidents among people ages 25 to 64."
Article continues below
---
advertisement


---
Police say many times medical assistant called to assist those in need because they fear they will be arrested.
However, police in Evesham township posted this message to erase that fear:
"A person who, in good faith, seeks medical assistance for him or herself or someone else experiencing a drug overdose is immune from being: arrested, charged, prosecuted, or convicted for obtaining, possessing, using, being under the influence of, or failing to make lawful disposition of, a controlled dangerous substance or controlled substance."
Author:
http://philadelphia.cbslocal.com/2018/02/10/police-give-heroin-warning/
Archives
---
South Jersey Biz Digital Edition
Husband & Wife Team Caught Shoplifting More Than $8,000 Worth Of Stolen Items In Gloucester Twp.
Tacony–Palmyra Bridge Closed Until Further Notice
Mullica Township Police Still Searching For Alligator On The Loose
Truck Carrying Crates Of Live Chickens Spills Onto New Jersey Roadway
Police Seek Public's Help Locating 2 Missing Pennsauken Teens
New Jersey Sends Additional Personnel To Assist Hurricane Florence Rescue Efforts
Clayton Officials Consider Approving Medical Marijuana Facility
Washington Township's Town Council Votes In Favor Of 'No-Knock' Policy
Mark D'Amico, Man Accused Of Taking Money From Homeless Vet's GoFundMe, Arrested On Traffic Warrant
More Than 500 Public Drinking Citations Issued In Sea Isle This Summer
32-Year-Old Allegedly Stole 6 Bicycles From Atlantic City Boardwalk
4th Suspect Charged In Death Of 9-Year-Old Killed By Stray Bullet
Police Reportedly Using Plainclothes Officers To Catch Beach Boozing Lawbreakers
Harmful Algae Bloom Prompts Health Department Warning In Salem County
More Articles