Jersey Shore Police Bust Couple Behind..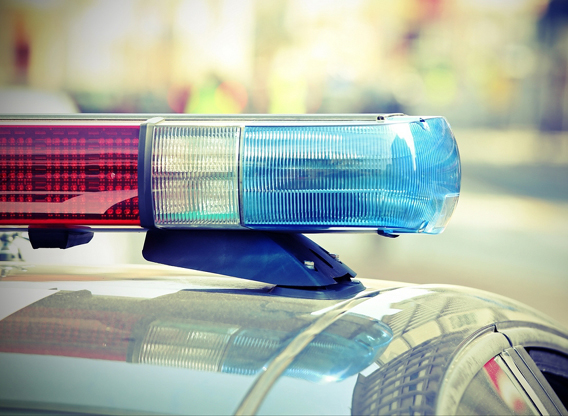 Jersey Shore Police Bust Couple Behind Alleged Burglary Ring
WILDWOOD CREST, N.J. (CBS) — A pair of alleged burglars wanted a nice beach getaway, but what they got instead was a trip to the Cape May County Jail.
Wildwood Crest investigators say two burglars thought they'd be able to prey on empty shore homes.
Eagle-eyed neighbors in the 200 block of East Lotus Road thought something looked unusual last week and called 911.
"They were noticed in the backyard acting suspicious," said Wildwood Crest Police Detective Sgt. Jon Wiegand. "They weren't supposed to be there, it wasn't their property."
Police say Gregory Giuliano and Kristen Apple Millar, a boyfriend-girlfriend pair from Pennsylvania, burglarized two homes in Wildwood Crest, according to court documents.
Giuliano is accused in a third burglary.
Police took Millar into custody on Lotus, but Giuliano apparently split.
"He was actually hiding in the attic, is where he was discovered the following day," said Wiegand.
Article continues below
---
advertisement


---
Detectives say they pieced their case together by following a trail of heroin and meth allegedly left behind by the pair.
Police also recovered a crow bar.
This couple has been described as a small-time crime wave.
Police say they found a cash register from a nearby business at the place where the couple was staying.
They also recovered $11,000 from a recent purse snatching at a local grocery store, and then there's the connection to Pennsylvania.
"Well, apparently they did some things in P-A, apparently there were multiple burglaries and thefts that occurred up there," said Wiegand.
A slew of burglary and theft charges have been filed against Giuliano and Millar out of Hatfield Township, Pennsylvania.
Warrants were issued for their arrests two weeks ago.
Both are being held without bail at the Cape May County Jail.
Meanwhile, police in Wildwood Crest have a program where they will check in on summer homes.
"We go around once every two-and-a-half, three weeks," said Wildwood Crest Police Chief Joe McGrath. "Check your property from the outside and make sure there is no forced entry from the windows, the doors and then we record that information.
Homeowners are encouraged to sign up for the program at the police department. So far, there are 40 homes on the list.
Author:
http://philadelphia.cbslocal.com/2018/02/12/wildwood-crest-homes-burglarized/ --Joe Holden
Archives
---
Recent Nor'easters Unearth 'Ghost...
Camden School Gets Big Boost For Its...
Camden County Community Leaders Hold...
Police: Suspect Wanted After Man...
2nd Nor'easter Of March Set To Plow...
Police: South Jersey Man Arrested For...
Official: Rowan University Student...
2 Contestants With Local Ties...
Hundreds Concerned About School Safety..
Camden Police Searching For Hit-And...
Police: Driver Arrested, Charged With...
Camden County Announces Wide-Reaching...
Explosions Rock Ambulance Company In...
Taking Strides For Autism
Firefighter Injured Battling Blaze In...
More Articles