Gov. Murphy Holds Roundtable With...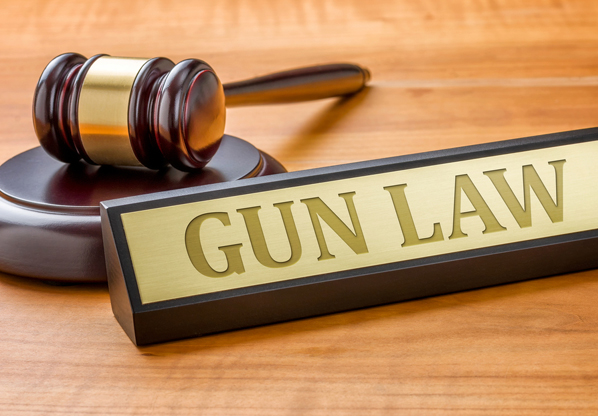 Gov. Murphy Holds Roundtable With Cherry Hill Community Leaders On Gun Laws
PHILADELPHIA (CBS) — New Jersey's governor made a stop at Cherry Hill's Jewish Community Center Tuesday to hear from community leaders and lawmakers about changes they want in state gun laws.
Advocacy groups and community leaders shared stories and stances with Murphy, like attorney Brian McGinnis.
"Common sense gun safety, that doesn't infringe on second amendment rights, like prohibiting armor-piercing bullets," he said. "I have never saw a shooting range target or deer that wore body armor."
Rev. Bob Moore added, "I felt discouraged these last two years that the number of gun deaths in this country has been increasing and not decreasing."
Murphy listened more than he spoke, noting that the state is among the top 3 in the nation with the toughest laws.
"We could be best in class but the reality is the out-of-state guns that come in are associated with gun crimes," he said.
The governor says he wants more locally focused community meetings to help structure common sense laws.



Author: http://philadelphia.cbslocal.com/2018/02/13/gov-murphy-gun-laws-cherry-hill/ --Kristen Johanson


Archives
---
New Jersey Voters To Decide Approval For $500 Million In Bonds For Schools
South Jersey Biz Digital Edition
Man Arrested For Peeking Into Windows, Committing Lewd Acts In Women's Clothes
2 Killed, 1 Hurt After Fire Ravages Browns Mills Home
2 Killed In Massive House Fire In Browns Mills
Racist Fliers Supporting KKK Left On Residents' Lawns In Cherry Hill
New Jersey Plans To Reveal 'Stunning' Sports Betting Numbers
Statistics Show Streets Of Camden Getting Safer
Lifeguard At Deadly Beach Predicted A Future Sand Collapse
Police ID Suspect Wanted In Cherry Hill Robberies
Renewed Debate Over Extending New Jersey's Route 55 Into Cape May County
Police Locate Missing 14-Year-Old Girl From Camden
Mantua Township Police Investigate Gunshots Near Elementary School
Husband & Wife Team Caught Shoplifting More Than $8,000 Worth Of Stolen Items In Gloucester Twp.
Tacony–Palmyra Bridge Closed Until Further Notice
More Articles