Firefighter Injured Battling Blaze In...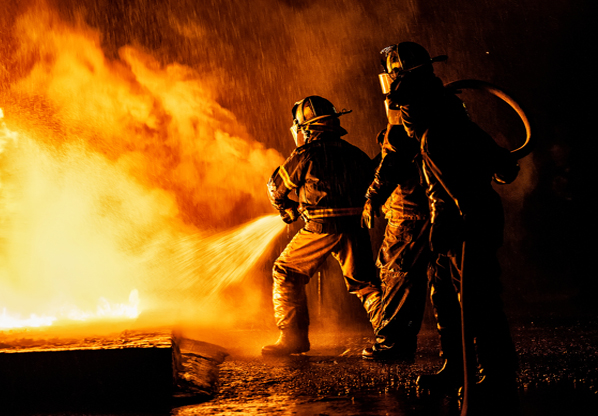 Firefighter Injured Battling Blaze In Hammonton
HAMMONTON, N.J. (CBS) – A firefighter was injured battling a house fire in Hammonton on Wednesday night.
It happened around 7 p.m. on the 200 block of Union Road.
Chopper 3 was over the scene as crews worked to contain the fire which was brought under control around 7:40 p.m.
Authorities tell CBS3 that one firefighter was injured; the extent of those injuries is unknown at this time.
No word yet on what started the blaze.
Photo credit: Arisha Ray Singh / Shutterstock.com



Author: http://philadelphia.cbslocal.com/2018/02/14/hammonton-fire/


Archives
---
Husband & Wife Team Caught Shoplifting More Than $8,000 Worth Of Stolen Items In Gloucester Twp.
Tacony–Palmyra Bridge Closed Until Further Notice
South Jersey Biz Digital Edition
Mullica Township Police Still Searching For Alligator On The Loose
Truck Carrying Crates Of Live Chickens Spills Onto New Jersey Roadway
Police Seek Public's Help Locating 2 Missing Pennsauken Teens
New Jersey Sends Additional Personnel To Assist Hurricane Florence Rescue Efforts
Clayton Officials Consider Approving Medical Marijuana Facility
Washington Township's Town Council Votes In Favor Of 'No-Knock' Policy
Mark D'Amico, Man Accused Of Taking Money From Homeless Vet's GoFundMe, Arrested On Traffic Warrant
More Than 500 Public Drinking Citations Issued In Sea Isle This Summer
32-Year-Old Allegedly Stole 6 Bicycles From Atlantic City Boardwalk
4th Suspect Charged In Death Of 9-Year-Old Killed By Stray Bullet
Police Reportedly Using Plainclothes Officers To Catch Beach Boozing Lawbreakers
Harmful Algae Bloom Prompts Health Department Warning In Salem County
More Articles