More Nature Walks for the Whole Family

Burlington County has expanded its guided nature walk program this spring with more choices for residents of all ages, from toddlers and mothers to students and seniors, to explore the County's parks.

Walking tours will be held in Historic Smithville Park, Smith's Woods on Railroad Ave. in Eastampton; Long Bridge Park on Deacon Ave. in Hainesport; Amico Island Park on Norman Ave. in Delran, and Pennington Park on Creek Road in Delanco.

The calendar for April follows. Additional walks in May and June will be announced next month. Space is limited and registration is required by calling the Division of Cultural Affairs and Tourism at 609-265-5068.

• "Walk & Talk Especially for Seniors" is set for 9 to 11am on the following Wednesdays: April 4 at Amico Island; April 11 at Smithville Park, Smith's Woods; April 18 at Long Bridge Park.

• "Birding 101 Workshop" is set for Thursday, April 19, 8am to noon at Long Bridge Park. Learn how to identify birds by sight and sound just for fun. Use your new skills to participate in Burlington County Bird Quest hosted by the Palmyra Cove Nature Center, www.palmyracove.org.

Article continues below

---
advertisement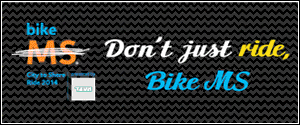 ---
• "Earth Day Bird and Nature Walk" is set for Sunday, April 22, 9am at Smithville Park, Smith's Woods. Participants will look for spring migrants and other songbirds. Dress for the weather and bring lunch and binoculars. The tour will be held rain or shine.

• "Spring Wildflower Walk" is set for April 28, 10am to noon at Smithville Park, Smith's Woods. (Heavy rain postpones event to April 29. Severe weather on April 29 cancels). Participants will take a botanical walk through Smith's Woods to learn and appreciate the diversity of native wildflowers and their properties.

• "Schools Out! The Park is In!" is set for Monday, April 9 (Easter Monday), 10am to noon in Pennington Park and 1:30 to 3:30pm at Smithville Park, Smith's Woods. (Heavy rain cancels). Bring the children to explore spring's arrival. Through games and exploration, participants will become nature detectives. Minimum age is five. Meet at the pavilion.

• "Babies in Backpacks – Spring's Awakening" is set for 12:30 to 2pm on Thursday, April 19 at Long Bridge Park and April 26 at Smithville Park, Smith's Woods. This program offers moms an opportunity to get some exercise while expanding their knowledge of the natural world. Information will be given at an adult level during the walk, including ideas and resources for building "nature intelligence" in your young child.

• "Audubon Fledglings" is set for 10 to 11:30am on Wednesday, April 25 at Long Bridge Park. Preschoolers (ages three to five) and their caretakers learn about the natural world by observing, exploring, and discovering birds. Each session will concentrate on a different aspect of birds' lives and will include activities such as hikes, games and crafts. Meet at the pavilion.

For park directions, go to www.co.burlington.nj.us/departments/resource_conservation/parks/index.htm.


Author: Press Release-Burlington County

Archives
---
Good Buy: Happily Ever After
Close of Biz: Corporate Event Planning
Speak Out! We want to hear from YOU!
Things To Do
Pairing Up
East Greenwich Township
Best Doctors
South Jersey Ghost Research
Making the Most of Your College Visit
Designer Show House Preview
Weathering the Winter
Biz in Brief
Office Space
Ronald McDonald House of Southern NJ
The Hearth Of The Matter
More...