Teams Look for Undefeated Season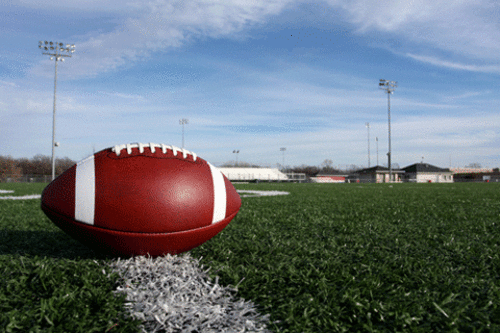 Woodstown, Holy Spirit Looking for Undefeated Season
Two teams from the seven-county South Jersey area, Woodstown and Holy Spirit, will be taking 11-0 records into championship football games this weekend.
Spirit is seeking a fourth straight state title, while Woodstown is going for its first ever sectional crown.
Here is a look at the smaller enrollment championships, Groups 1 and 2 in South Jersey and in the state Non-Public playoffs. South Jersey Group 2
Saturday, 1 p.m. at Rowan
Haddonfield (9-2) vs. Woodstown (11-0)
Haddonfield won't be overwhelmed at facing an unbeaten team. Haddonfield had to defeat both West Deptford and Camden, who were both undefeated at the time, to advance to the final. The Bulldogs are playing in the championship game for the fourth time in the past five years.
Senior quarterback Mike McLaughlin has one of the strongest arms in South Jersey. Even though the Bulldogs are known more for their ground game, McLaughlin has passed for 1,443 yards and 16 touchdowns.
Article continues below
---
advertisement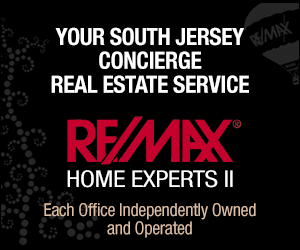 ---
Haddonfield defensive lineman Patrick Porter has 6.5 sacks, but he likely won't be rushing the passer much since Woodstown has such a potent ground game, led by Semaj Thomas who has come back strong from injury and has 11 touchdowns this season. South Jersey Group 1
Saturday, 10 a.m. at Rowan
Penns Grove (8-3) vs. Glassboro (6-5)
Penns Grove won its first ever sectional title with last year's 31-14 victory over Woodbury. That Penns Grove team set a single-season state record by scoring 620 points. This year's edition is not as explosive, but still dangerous.

Penns Grove opened the season with a 14-12 win over Glassboro, but both teams are drastically different.

Red Devils sophomore Craig Ransome has rushed for nearly 1,000 yards and 11 touchdowns. This is a team that will rely predominantly on the run, and linebacker Isaiah Coppage is one of the more lethal pass rushers. He has 11 sacks.

Like Penns Grove, Glassboro likes to run the ball, and are led by Ronnie James, who has rushed for 1,047 yards and 14 touchdowns.

Don't be fooled by Glassboro's record. The Bulldogs have played better since Mark Maldonado has taken over at quarterback. This game should be as close as the regular season encounter. State Non-Public 1
Saturday, 1 p.m. College of New Jersey
St. Mary (9-2) vs. St. Joseph (10-1)
St. Joseph is a prohibitive favorite. Just last year, the Wildcats beat St. Mary's, 36-0 in the championship game. This season, St. Joseph has only lost a 31-28 decision to South Jersey's top team, Holy Spirit. This should be another convincing win for coach Paul Sacco's team.

State Non-Public 2
Sunday 1 p.m. Rutgers
DePaul (9-2) vs. Holy Spirit (11-0)
If Holy Spirit wins, then the Spartans will finish as the consensus No. 1 team in South Jersey, which no small feat considering the treacherous schedule.

Holy Spirit is coming off a convincing 49-0 Thanksgiving win over Atlantic City. That's an Atlantic City team that took Eastern to the limit in the first round of the Group 5 playoffs.

Other than the 31-28 win over St. Joseph (Hammonton) and a 16-7 triumph over Millville, Holy Spirit won the rest of its games by 27 or more points.

DePaul has lost to two teams competing in state championship games: Paramus Catholic in Non-Public Group 4 and St. Joseph Montvale in Non-Public Group 3.

© SouthJersey.com 2013. All rights reserved. This article or parts thereof may not be reprinted or reproduced by any other party without the express written consent of SouthJersey.com. For more information, please call 856-797-9910.

For more Local Sports features, visit our South Jersey Sports page.


Author: Marc Narducci

Archives
---
Golf
Baseball
St. Augustine Leads Strong Field
Game On
Boys Track
Camden Will be Tough to Unseat
Girls Track
Volleyball
Tennis
Girls Basketball Playoff Rematch?
Softball
Paulsboro Favored in Tournament
Boys Lacrosse
Girls Lacrosse
Haddonfield Has Three Div. I Recruits
More Articles