Encore Show Choir Is Here!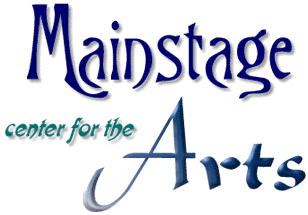 They came from far and near in hopes of securing a place in the brand new middle school show choir being formed by Mainstage Center for the Arts. Sixth through eighth graders, dressed to move and warmed up to sing, arrived at the Dennis Flyer Theater early fall from all over the Delaware Valley area.
Just like a scene from CHORUS LINE these excited youth learned dance combinations and vocal selections and prepared for the final round of auditions. After ninety minutes of preparation the auditions began. Encore director, Debbi Sultzberger and assistant Erin Waldie sat back and watched as each child took to the stage and shared their smiles and their talents. Then the hard work began, narrowing down the large number of talented youth to a select number ready to fill the ranks of the newly formed show choir.
Children check e-mail daily waiting, as if for Santa Claus, for the final list to be posted. Some will need to try again at next year's call but the following group of children work tirelessly to prepare for their premiere performance on Sunday December 15th and many shows to follow.
Article continues below
---
advertisement


---
The new Encore Show Choir members are Nicole Baum, Claire Berger, Rachel Chadwick, KC Murphy and Jordan Tait of Somerdale, Francesca Corbi, Collin Schuck, and Laura Wade of Erial, Matthew Bishoff, Danielle Harley, Kimberly Leonetti, Joseph Penn, Bobby Selko and Tori Selko of Sicklerville, Allison Bittner, Jason Bittner and Sarah Snyder of Voorhees, Phylicia Brathwaite of Atco, Carlina Capanna, Jordan Chelf and Josh Romano of Blackwood, Joe Contino, Stephanie Doelp, Renee Steranko and Kevin Stump of Sewell, Jessica D'Angelo of Runnemede, Dana DiBerdino and Megan Grace of Lindenwold, John Esposito, Mary Fajardo, Tony O'Neal, and Alyssa Sciscio of Laurel Springs, Dorthea Kudzmas of Berlin, Jordan MacDermott of Clementon, Anthony Mauriello of Waterford, Brett Miller of Braddock, Devon Arrison and Julian Smith of Williamstown, and Caitlin Weaver of Cherry Hill.
Encore Show Choir will be premiered at the Mainstage Center for the Arts Holiday Concert on Sunday, December 15th at 3:00 p.m. in the Dennis Flyer Theater, Camden County College, Blackwood, New Jersey. Information on this concert and future Encore performances can be acquired by calling 856-227-3091 or by visiting www.Mainstage.org.
Author:
Press Release
Archives
---
One of Us
Truer Words Have Been Spoken
A Thriving County
Executive Q&A
A Man of Many Faces
Super Women
Vocal Leader
Seeking Acceptance
The Business of Health Care
Mommy's Gone Viral
Singles: December 13
2017 Men of the Year
The Weekender
Raise a Glass: September
South Jersey Football Championship Preview
More...