The Marine Mammal Stranding Center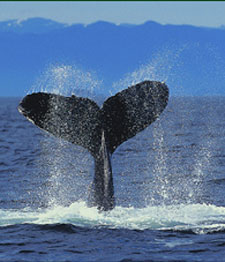 The Marine Mammal Stranding Center, based in Brigantine, has responded to more than 2000 calls for stranded whales, dolphins, seals, and sea turtles that washed ashore on New Jersey beaches since 1978. The rescued animals are brought to the center for rehabilitation until they are well enough to be released back into the ocean. As the only organization in the State of New Jersey authorized to rescue and rehabilitate stranded marine mammals and sea turtles, the organization puts out thousands of dollars for each animal rescued.
The center was founded by Robert Schoelkopf and his wife Sheila Dean, and was funded by a C.E.T.A. grant and with the help of dedicated volunteers. The center is part of the Northeast Regional Stranding Network, made up of permit holders (those possessing a permit from the government to do rehab work on marine mammals) ranging from Maine to Virginia. The center works primarily with animals in New Jersey but has assisted other states in critical matters. Mammals are put through testing to make sure they are completely healthy before being released back into the ocean.
The center began by helping stranded animals that are native to the New Jersey shore. Planned funding is set aside each year to help these species. Over the years, the number of stranded mammals has increased and the center is now helping species out of the range strand in New Jersey such as ringed seals and green sea turtles.
The Marine Mammal Stranding Center is located in Brigantine and is composed of the Sea Life Educational Center, the Administrative Office, and the Animal Rehab Building which houses an indoor 30' x 10' x 4' pool and several seal enclosures. The center is open to the public 7 days a week from Memorial Day to Labor Day.
The Sea Life Educational Center was established to display marine mammal artifacts for the purpose of public education. The museum features 25 life size replicas of marine mammals and fish, all found or stranded in New Jersey waters. In addition, educational displays explain the plight of marine animals that ingest ocean debris. The museum also houses a gift shop, which serves as one of the primary sources of funding for the center. The gift shop offers "Cupid the Seal" t-shirts, coffee mugs, window decals, and pins, providing a regular source of funding for the center to maintain its operations.
State and Federal funding is currently not available for marine mammal rescue at this time. As a result, the center relies on funding from individuals through monetary donations, membership fees, shirt sales, fundraisers and small grants from private sources.
Visiting hours may change seasonally or according to daily activities and operations. Please call before your visit. They suggest a $1 donation per visitor.
If you would like to become a member of the Marine Mammal Stranding Center, the cost is just $15 for individuals or $25 for families. Check or money orders can be sent to Marine Mammal Stranding Center, P.O. Box 773, Brigantine, NJ 08203. For more information on the organization, call 609-266-0538 or visit www.marinemammalstrandingcenter.org.
For an extensive list of South Jersey Attractions, with links to websites and other information, check out our South Jersey Attractions page.
Article continues below
---
advertisement


---
Author:
Melissa Samuelson
Archives
---
Who's Who in Health Care
Crowd Pleaser
The Big Impact of Small Businesses
Feeling Festive
Mainland's Historic Football Season
A Rooting Interest
Eagles Continue to Fly High
Raising the Bar
Thanksgiving Football Continues
Hotstovers to honor All-SJ Baseball and new HOF inductees
South Jersey Football Games of the Week
The Phillies make the right move with Aaron Nola
Kingsway Field Hockey Finishes Strong
Should Castellanos return for a third season with the Phillies?
South Jersey Football Games of the Week
More...