Sex Offenders Challenge Registry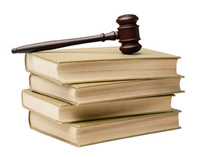 Sex offenders in New Jersey will go to court Friday to try to shut down the state's Internet registry. The Public Defender's Office, which is representing 3,500 offenders, plans to argue the Web site subjects offenders to increased reprisals.
The Attorney General's Office will say while incidents of violence are regrettable, the site protects the public from known sex offenders.
The online registry has had more than 2 million hits since it became operational in 2002.
The case will be heard in Trenton by the judge who presided at the trial of the released pedophile who was convicted of raping and killing Megan Kanka.
The online registry is part of "Megan's Law," which requires officials to alert the public when the riskiest sex offenders are released.

Author:
NBC10/AP
Archives
---
Head in the Cloud
A Budding Business
Whole Hearted
Eyes on the Prize
Fully Focused
Divided opinion on Eagles trade with Miami
Giant Steps Forward
Timber Creek's Leary heads to Illinois
Defying History
Names to Know
The King of Rambling
6 Tips on a Restart for Your Finances
Staying the Course
Getting Personal
On the Home Front
More...