The Sunshine Foundation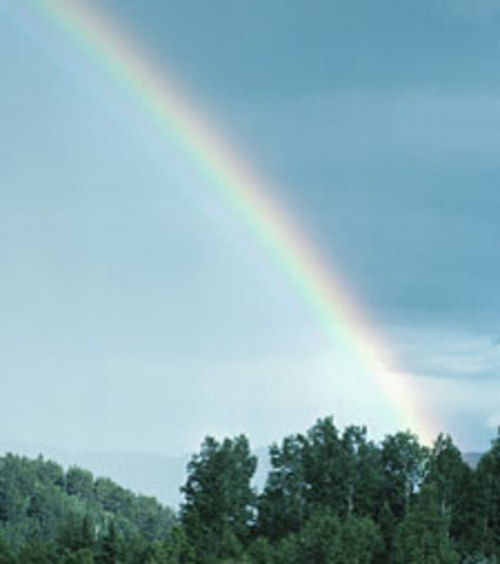 The Sunshine Foundation is shedding rays of happiness and joy to seriously ill, physically challenged and abused children, ages 3-21 all across the country. The Sunshine Foundation is an international non-profit organization that makes the dreams of sick children come true.
The foundation is the original wish granting organization, and was founded in 1976 by former Philadelphia police officer Bill Sample. Bill was on protective duty at a Philadelphia-area children's hospital and he saw the immense financial and emotional burden that was placed on the families of the sick children. He knew that these families could not even afford to give their dying children one last wish, so Bill and a small group of dedicated volunteers got together to grant Sunshine's first wish--a trip for Bobby, who wanted to see snow and play in the mountains. Bobby passed away soon after his wish came true, but his family felt comforted that he was able to live out his dream. The South Jersey Chapter of the Sunshine Foundation was started in 1992 to assist with fundraising in the Southern New Jersey area.
There are 14 volunteer chapters throughout the country--six of them are in New Jersey. Four of them are in South Jersey: Cape Atlantic Chapter, Hammonton Wishing Well Chapter, Joan Jake Miller Memorial Chapter, and Southern Ocean Chapter. Click here for more information on these chapters. All of the chapters in South Jersey work together to create a community of colleagues who are dedicated to a common purpose and mission. Their fundraising events include things like golf and softball tournaments, a 5K Run, and their annual charity ball.
The Sunshine Foundation runs a number of amazing programs. One is the Dream Come True program. In this special program, Sunshine Foundation volunteers, staff, donors and past dream recipients hand delivers dream and surprises a child on the waiting list with their dream come true!
Throughout the year, the organization also sponsors something called Dreamlifts. There are so many chronically ill and physically challenged children that dream of going to Disney World. To try to meet these growing requests of these special young people, Sunshine Foundation provides Dreamlifts, a one day excursion to Disney or other Orlando theme parks. Sunshine charters a plane and takes groups of about 100 special needs children to spend the day in the #1 most requested destinations. For many of these children they are having two dreams fulfilled: their first time flying and a day at one of Orlando's theme parks.
There's also the Airport Greeters program. Sunshine Foundation families are greeted and assisted by Sunshine Foundation volunteers when they arrive at Orlando Airport on their dream come true trips to Sunshine Foundation's Dream Village!
The Sunshine Foundation needs your help to keep making dreams come true. Donors who wish to dedicate their contributions to a specific dream or location can do so through the organization's Adopt a Dream program.
The Sunshine Foundation relies on the generosity and the dedication of the general public so that they may continue with their mission. Almost 90 cents of every dollar that is donated goes directly to granting children's dreams. Their funds are not dedicated for fundraising purposes or paying the high price tag for celebrity appearances, which makes this organization unique and worthwhile. It is purely for the children and their families.
The biggest need the organization has right now is donations, no matter how big or small. Every little bit counts in this organization, because the average dream costs $5,000 dollars and they cannot grant the dreams unless they have the funds to do so. Since the most popular dream requested by children is to visit Disney World, the Sunshine Foundation built its own Dream Village right outside of the park. When families are granted a trip to Orlando, they stay in one of the nine handicap-accessible themed cottages, which have all the amenities of home. On the grounds of the Dream Village there is a handicap-accessible swimming pool, mini-golf course, and citrus grove. The Sunshine Foundation is always looking into having more fundraisers, but they need volunteers to help with the planning. They need volunteers willing to donate a portion of their time to help the organization grow. New members are welcomed at anytime. If you can't donate a portion of your time, and you would like to donate funds, that is always appreciated.
The Sunshine Foundation has been listed as a top-rated charity on the American Institute of Philanthropy's website. Sunshine has eased some of the pain that sick children and their families must deal with. The children forget about their illness and enjoy themselves when they are granted their wish. It gives them hope and happiness, in an otherwise gloomy world.
If you would like to donate to the organization or volunteer, go to their website: sunshinefoundation.org To get more information about the organization, go to sunshinefoundation.org. For more information about the South Jersey chapters, click here.
6/1/15
© SouthJersey.com 2015. All rights reserved. This article or parts thereof may not be reprinted or reproduced by any other party without the express written consent of SouthJersey.com. For more information, please call 856-797-9910.
For more on local Organizations, visit our South Jersey Organizations page.
Article continues below
---
advertisement


---
Author:
Margo Harvey/Editorial staff
Archives
---
More football commitments trickling for South Jersey football players
Former Glassboro Star George Johnson Almost Vaulted Team to NFC Title Game
A Running Start
For the Love of the Game
Usual Powers on Top in Wrestling
The South Jersey Fab Four
Lighting the Way
Setting the Stage
Big Words: Twins!
Ready to Grow
Home of the Brave
How Can I Ever Thank You?
One of All-Time Best Coaches Resigns
Walk of Fame: Ella Hampton
Jersey Fresh
More...