Police Still Mystified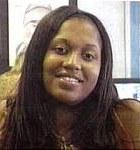 There's a new development in the mysterious death of a 16-year-old South Jersey girl.
NBC 10 News has learned that the Camden County Prosecutors Office will announce a reward as early as Thursday for information in the murder of Pennsauken High School student Sherita Williams.
Police don't know who killed Williams, or even how.
"It's been a tough year when you have to pick out a headstone for your child. That's the worst thing you have to do in life," said Wilma Williams, Sherita's mother.
For Wilma and Harry Williams, deep emotions have been bubbling on the surface for almost a year. Their daughter's body was found just after Thanksgiving last year under the 36th Street Bridge in Camden.
"Sherita didn't believe she had any enemies," Wilma said.
Wilma was the person who found the body.
"I ran back to my sister and said, 'There's a body under that bridge," Wilma remembered. "The face was toward me. It didn't look like Sherita."
Wilma said that her daughter had a bruise on the side of her face, but that was all. Police, who said the victim was clothed, couldn't figure out how she died.
Police thought toxicology tests would help them figure out what happened, but the report did not show any drugs or poisons in her system. The medical examiner still hasn't ruled on the manner of death, but police are treating it as a homicide.
"You have a child that's 16. One minute she's here, the next she's gone," said Harry Williams.
"It's been a living hell, a nightmare, trying to keep it together for my two other children, yet constantly missing Sherita and wondering what happened to her," Wilma Williams said. "A reward can't hurt. Maybe it will entice somebody to do the right thing and tell who did this to Sherita."
There is no word yet on how much the reward will be. The Williams family is planning a candlelight vigil next week on the 1-year anniversary of their daughter's death. They are trying to establish a scholarship in their daughter's name at Pennsauken High School. Sherita would have graduated from the school in the spring.
Article continues below
---
advertisement


---
Author:
Copyright 2004 by NBC10.com. All rights reserved. This material may not be published, broadcast, rewritten or redistributed.
Archives
---
Just Getting Started
Sixers offer hope for Philadelphia sports fan
Shawnee's Joe Kessler Continues his amazing run
On the Horizon
New key rules for seeding high school boys & girls basketball teams
2022 Annual Resource Directory
Setting the Standard: Top CEOs/CFOs 2022
Tax-Saving Tips
Early story lines in the South Jersey boys' basketball season
South Jersey Soccer Coaches Association names the best of the best
Is Jalen Hurts the Eagles QB of the Future?
South Jersey Coronavirus (COVID-19) Developments (January 14)
Big Season for Timber Creek grad Devin Leary of N.C. State
Camden-Lenape highlights the best of South Jersey boys' basketball
Just Getting Started
More...