A Foul Discovery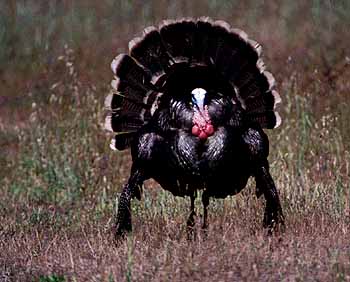 A Cumberland County, N.J., family made a shocking discovery as it was preparing for their Thanksgiving dinner.
Diane Hall and her family found a turkey head inside their frozen turkey.
"I went to pull it out and it popped out in the sink," said Hall.
At first, Hall wasn't sure what it was but her nephew, Eric Loatman, knew exactly what it was.
"I said, look, there's the head. She said, 'No, it's not.' I said, 'Yes, it is, see the eyes, nose and beak,'" said Loatman.
"It's gross, sickening," said Hall.
She checked the wrapper to see who distributed the turkey and called Heartland Foods in Minnesota.
Hall was told Heartland was bought out in 1997 and no longer used that label. She said she was told to freeze the turkey and someone would pick it up.
But Hall said the turkey head is a tough image to get out of her mind for Thanksgiving.
"We're going to cook but we're going to cook ham. We're not going to cook any more turkeys in our house," said Hall.

Author:
Copyright 2004 by NBC10.com. All rights reserved. This material may not be published, broadcast, rewritten or redistributed.
Archives
---
Just Getting Started
Sixers offer hope for Philadelphia sports fan
Shawnee's Joe Kessler Continues his amazing run
On the Horizon
New key rules for seeding high school boys & girls basketball teams
2022 Annual Resource Directory
Setting the Standard: Top CEOs/CFOs 2022
Tax-Saving Tips
Early story lines in the South Jersey boys' basketball season
South Jersey Soccer Coaches Association names the best of the best
Is Jalen Hurts the Eagles QB of the Future?
South Jersey Coronavirus (COVID-19) Developments (January 14)
Big Season for Timber Creek grad Devin Leary of N.C. State
Camden-Lenape highlights the best of South Jersey boys' basketball
Just Getting Started
More...