Suspect Arrested in Camden Shooting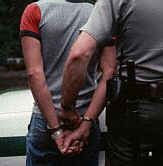 A suspect was arrested in connection to a deadly shooting in Camden, N.J., early Saturday morning.
The shooting occurred in the 1300 block of Park Boulevard. The gunfire broke out around 5:30 a.m., according to authorities.
Police said that one person was killed. The victim was identified as 22-year-old Mark Grant.
Jamal Hamid Brown, 29, was arrested Saturday afternoon.

Author:
Copyright 2004 by NBC10.com. All rights reserved. This material may not be published, broadcast, rewritten or redistributed.
Archives
---
South Jersey Happy Hour Guide
Whole Hearted
Fully Focused
Giant Steps Forward
Defying History
Names to Know
The King of Rambling
6 Tips on a Restart for Your Finances
Staying the Course
A Burning Desire
Getting Personal
On the Home Front
Positive Energy
On the Move
Colleges and COVID-19
More...