Rape Suspect Killed in Robbery Attempt?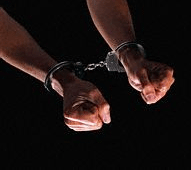 A man killed during a robbery attempt in Camden, N.J., last week may have been responsible for several rapes there last year.
But Camden County authorities said it may be a week before they get the results of a DNA test to determine whether Antonio Diaz Reyes was the attacker.
Reyes, 32, of Philadelphia, was killed Friday by Ngoc Le, the owner of Camden City Wireless and Fishing Supplies. Authorities said Reyes was holding Le's 22-year-old wife at knifepoint when Le fatally shot him.
The daytime attack is similar to three sexual assaults and robberies in the city's downtown in November and December.
Last month, police said they had DNA evidence to link all three cases to the same suspect.

Author:
NBC10/AP
Archives
---
South Jersey Happy Hour Guide
Whole Hearted
Fully Focused
Giant Steps Forward
Defying History
Names to Know
The King of Rambling
6 Tips on a Restart for Your Finances
Staying the Course
A Burning Desire
Getting Personal
On the Home Front
Positive Energy
On the Move
Colleges and COVID-19
More...