Vineland Marine Killed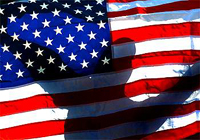 A 21-year-old Marine due to come home next week on leave from Iraq was killed on Monday, his father said.
Lance Cpl. Harry Swain IV, who was serving his second tour of duty in Iraq, last had an online conversation with his father on Saturday. Two days later, Vineland Police Sgt. Harry Swain III received an ominous cell phone call from two Marines.
"They said they were standing outside, and I told them I had moved," he told The Press of Atlantic City for Tuesday's editions.
Just an hour earlier he had watched a television news story about the Marine deaths.
Swain's younger son, 19-year-old Jaymes, also is serving in Iraq. The father said he wanted Jaymes to leave the combat zone now that Harry has been killed.
Harry Swain IV grew up with his mother in Millville, while Jaymes Swain spent much of his childhood in Vineland. The brothers stuck together while both were stationed at Camp Lejeune, N.C.
Harry Swain IV was a machine gunner with the 1st Battalion, 2nd Marines. He had signed up the day after the Sept. 11, 2001 terrorist attacks.
"We're so proud of him," their father said of Harry, his voice cracking. "It was only 11 more days before he came home. This is so horrible."
Article continues below
---
advertisement


---
Author:
NBC10/AP
Archives
---
Bishop Eustace's Danny O'Rourke a model of stability
South Jersey Football Games of the Week
Eagles saved their season with win over Carolina
A Difficult Loss
Top Physicians 2021
Phillies wasted lights-out seasons from Bryce Harper and Zack Wheeler
Another strong season for Olympic American Girls' Soccer
South Jersey Football Games of the Week
'You Do Not Have to Suffer'
Egg Harbor Township Football Showing Great Improvement
Phillies face a difficult, but not impossible final week
Continuing the Difficult Climb
South Jersey Coronavirus (COVID-19) Developments - Booster Shots (September 27)
South Jersey H.S. Football Games of the week
Something to Build On?
More...