Two Die in Ultralight Crash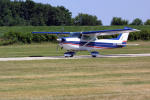 Two people died Monday afternoon in an ultralight aircraft crash in South Jersey.
The crash took place at about 3:45 p.m. just a few miles from the Woodbine Airport, along Fiddler Hill Road in Cape May County.
Preliminary reports indicated that a Coast Guard helicopter might have reported the crash to police.
An ultralight aircraft is supposed to be only a one-person device, but there are ultralights that can carry an instructor and a student. Operators normally carry parachutes on board.
There is no word yet on the victims' identities or why the aircraft went down.

Author:
Copyright 2004 by NBC10.com. All rights reserved. This material may not be published, broadcast, rewritten or redistributed.
Archives
---
Bishop Eustace's Danny O'Rourke a model of stability
South Jersey Football Games of the Week
Eagles saved their season with win over Carolina
A Difficult Loss
Top Physicians 2021
Phillies wasted lights-out seasons from Bryce Harper and Zack Wheeler
Another strong season for Olympic American Girls' Soccer
South Jersey Football Games of the Week
'You Do Not Have to Suffer'
Egg Harbor Township Football Showing Great Improvement
Phillies face a difficult, but not impossible final week
Continuing the Difficult Climb
South Jersey Coronavirus (COVID-19) Developments - Booster Shots (September 27)
South Jersey H.S. Football Games of the week
Something to Build On?
More...