Robins' Nest Inc.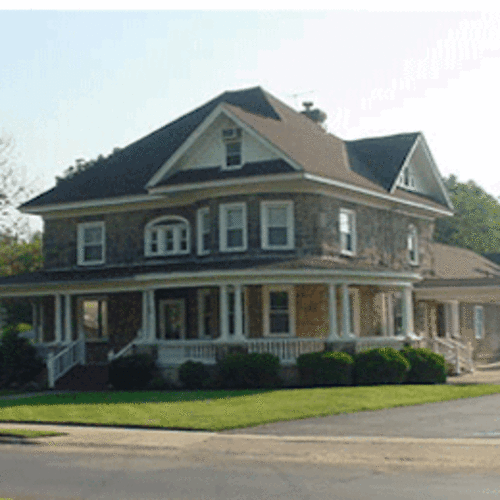 Robins' Nest, Inc. is a South Jersey organization that is dedicated to helping the youth of our area. Robins' Nest was founded in 1968 to address the needs of abused and neglected adolescent girls. Within a year, the agency opened New Jersey's first community-based group home for girls to provide a more compassionate alternative to institutional care or incarceration. In 1983, the techniques that had brought Robins' Nest success in the residential program were used in the design of a strength-based family treatment program. This innovative in-home program expanded the agency's services to boys and girls of all ages. During the past two decades, Robins' Nest has continued to respond to the unmet needs of children with the development of a wide variety of innovative and effective in-home treatment programs.
Most of their programs are done out of the home, but they offer a wide variety of services that encourage and empower children to become responsible members of the community. The Robins' Nest mission is to insure the safety of children and enhance their well being in a family setting. They have a caring group of individuals who make sure that the girls and boys enrolled in the programs are improving. Robins' Nest also advocates for children with funders and the general public. The Board of Robins' Nest has a proactive approach to planning for the future. Both internal sources and external planning documents are utilized to continually assess the current environment and identify emerging trends. This information is used to revise the agency's strategic plan and operational goals on a regular basis. The children are getting the most up-to-date and quality help possible.
There are in-home intensive programs that are offered to help strengthen families. These programs help by empowering families to develop parenting skills such as communication, problem solving and appropriate discipline techniques, which improve the child-family relationship and keep children safe. Highly trained staff provides a broad array of flexible services including individual and family therapy and around-the-clock crisis intervention. Treatment is tailored to an individual child and family. Services are designed to keep children who are at risk of out-of-home placement with their families as well as to reunite children returning from out-of-home care. In-home intensive programs include the following: Family Outreach, Family Connections, Family Preservation Services, Grounded Behavioral Supports for Adoptive Families, Child Family Team, and Connect Two. You may read an in depth description of these programs on Robins' Nest's website.
Their services do not only extend to the very young children, but also to those children that are on the verge of adulthood. These programs are called Independent Living Programs. For children without any familial resources who are leaving out-of-home care, turning eighteen can be a frightening experience. Independent living programs can be the lifeline for the older adolescent transitioning into independence. Services include life skills training, crisis intervention, individual and group counseling, and independent living supervision.
To further help families, Robins' Nest offers support to parents through their Primary Prevention Services. Research on home-visiting programs has consistently confirmed that providing parenting education and support services to parents from the child's birth through the first few years of life contributes significantly to healthy child development and improved family functioning. Robins' Nest early intervention and prevention services prevent neglect and abuse and improve the quality of life of our youngest and most vulnerable citizens by empowering families to nurture their baby's physical, emotional, social, and intellectual development.
Foster children experience life in a different way than most children. To help alleviate problems that may arise in the foster child's life, Robins' Nest offers services that are tailored to the needs of these children. Placement in a foster home can be traumatic, both for children and their families of origin. Robins' Nest provides a range of services that enable a child to cope with family separation and maintain child-parent bonds. This is accomplished through supervised visitation, family therapy, and parent support services, which stabilize foster placements and promote family reunification. Foster programs include the following: Family Ties, Behavioral Supports for Foster Children, Parent Support Services, Specialized Foster Care, Family Group Conferencing, and Creative Visitation. A more detailed description of these programs is available on their website.
For children who don't have a place to call home, Robins' Nest provides them not only with physical security, but also emotional. Currently, there is a group home for girls that provides community-based acre. Residential services help displaced children improve their sense of self-worth, learn appropriate behavior, and develop skills to become responsible members of the community. The group home for adolescent girls provides an environment where therapy is supplemented by structure and clear limitations in a home-like, nurturing atmosphere.
There are plenty of outpatient options available to those who would find this kind of support more suitable to their needs. Whether coping with grief, emotional problems, or parent-child conflicts, children and families can receive culturally-sensitive outpatient services at the Danellie Counseling Center. Experienced, licensed clinicians specializing in child and adolescent therapy provide clients with the means to get back on track by acknowledging their strengths and developing focus and awareness. In-home services are available upon request. The Center also offers services for adults, including individual, group, premarital, and marital counseling. The Danellie Counseling Center is a division of Robins' Nest, Inc. The Danellie Counseling Center was opened in 1995 as a way to make quality, culturally sensitive services available to children and families in need of treatment by a competent, caring professional. The Center provides an attractive, handicapped-accessible, client-friendly environment, which is suitable for both children and adults. A well-equipped play therapy room with a large atrium window provides a cheery treatment environment for the Center's youngest clients. The Danellie Counseling Center's fees are structured to be affordable. Your insurance company may partially or totally cover Danellie Counseling services.
Much of the pain that these children must endure is indescribable, but it is preventable. The wounds of parental abuse and neglect, sexual abuse, poverty and mental illness are both deep and long lasting. Without professional help, these vulnerable children are likely to develop serious acting-out behaviors, become withdrawn and depressed, and, unfortunately, repeat the cycle of abuse with their own children. Without the help from the caring community, the vision that Robins' Nest has would never be accomplished. There are many different ways in which individuals, families, civic groups, churches/synagogues and for-profit organizations can get involved and help Robins' Nest. Whether you have a few hours to give, are able to make a financial contribution or have a special skill or talent to share, the organization as well as the children of South Jersey could truly use your help.
Robins' Nest is planning to start a building project and could use monetary donations to help with finances. Donated money could go towards constructing permanent homes for children in need. This project would provide a secure and safe home for five boys and five girls.
You could also help out the organization by providing useful donations that include the following: Grocery Gift certificates, Bed Pillows, Towels and Wash Cloths, and Phone cards. Robins' Nest can always use the following: Back packs and School Supplies, First Aid kits, Fans, Crib sheets, Booster seats, Passes for Bowling, Movies, Skating etc., Bus passes, Rubbermaid Tubs or Organizers, Diapers, Fast food Gift Certificates, and many more items that are listed on their website. There are many specific programs in Robins' Nest that your donations could go towards helping. Please call the agency for more information, or send an e-mail to rlondon@robinsnestinc.org with any questions about making a donation.
If you have the extra time, consider volunteer opportunities at Robins' Nest. This wonderful organization has volunteer openings for whatever skill you may posses and feel like contributing. You could do things like be a mentor, help organize fundraisers and baby showers, collect supplies, or assist on an outing for these children. You can download a volunteer application form on thier website. Please contact them to discuss how your own unique skills can help to strengthen this organization so that together you can better help children and families in need. You may also email volunteer@robinsnestinc.org with any questions you have concerning volunteer opportunities.
There are events planned for this year that go towards benefiting Robins' Nest. So be sure to check their website for all the details about these events. For additional information be sure to visit them on the web at www.robinsnestinc.org. Their mailing address is Robins' Nest, Inc., 42 S. Delsea Drive, Glassboro, NJ 08028. You can reach them by phone at (856) 881-8689.
Article continues below
---
advertisement


---
Author:
Margo Harvey
Archives
---
Family Fun
Live from the White House
Collingswood
Stepping Up to the Plate
Local Story
Lingering Questions
Still Fresh
Under the South Jersey Sun
Riverside Retreat
Against All Odds
Like a Girl
Going Her Own Way
Fall In
Aiming to Please
Walk of Fame: Natalie Hope Sommermann
More...