ICAN of Burlington County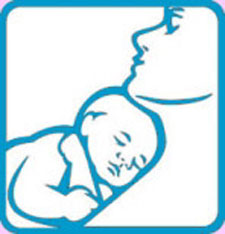 The International Cesarean Awareness Network, Inc. (ICAN) is a nonprofit organization founded by Esther Booth Zorn in 1982. ICAN's mission is to improve maternal-child health by preventing unnecessary cesareans through education, providing support for cesarean recovery, and promoting Vaginal Birth After Cesarean (VBAC).
In June 1982, Esther Booth Zorn -- widely recognized as the country's leading voice in a growing chorus to reduce the nation's high cesarean rate -- conceived the Cesarean Prevention Movement (CPM) at her dining room table with Liz Belden Handler. Zorn is credited for bringing the issue to national prominence -- and for successfully challenging the long-held "once a cesarean, always a cesarean" dictum that for years has been regarded as gospel.
ICAN has never opposed medically necessary surgical births that save lives. But medical experts, Zorn says, estimate that almost half of the cesareans performed in the United States each year are not medically necessary.
Now, 20 years later, ICAN continues to carry the torch lit by Esther Booth Zorn. With chapters all over the United States, including chapters here in South Jersey--as well as in Canada, and Mexico--ICAN continues to strive for the rights of women to birth safely, as they choose. Their goal is still an uphill battle. With new ACOG guidelines once again turning back to some of the old ways, ICAN has its work cut out for them for a long time to come.
Today, the organization is credited with sparking a successful movement to increase the number of vaginal birth after cesareans (VBACs).
In a recent Q & A with Janet Cappetta, from ICAN of Burlington County in South Jersey, she discussed the importance of ICAN. What should women know about vaginal births and C-sections? Women need to know that, in most cases, vaginal birth is safer than a cesarean. A cesarean is major abdominal surgery and carries risks to mother and baby. When a cesarean is necessary, it can be a life-saving technique for both mother and baby. With the increase in the rising cesarean rate and the decrease in VBAC (vaginal birth after cesarean) rate, we know that cesareans are being performed for reasons other than a life-saving medical procedure. Women should be questioning this.
Why is this organization important to have in South Jersey? New Jersey has one of the highest rates of cesarean section in the country. When I began the local chapter of ICAN (International Cesarean Awareness Network) in February 2005, we were the first chapter in NJ. Since then five chapters have opened throughout Central and North Jersey.
What are the benefits of being part of an organization like this? ICAN is a non-profit organization whose mission is to improve maternal-child health by preventing unnecessary cesareans through education, providing support for cesarean recovery, and promoting VBAC (Vaginal Birth after Cesarean).
We are a volunteer-only organization. I encourage women seeking information and support to attend a local ICAN meeting. You don't need to be a member to attend meetings but I do encourage you to subscribe to ICAN via your local chapter. Every voice counts and your tax deductible donation will help to support ICAN. I would like to see my local ICAN chapter grow and reach as many women in South Jersey as possible.
Are there any specific issues (fundraisers) that ICAN is focusing on now? April is Cesarean Awareness Month, and we are offering subscriptions at a reduced rate of $25 instead of $30 and this includes receiving the Clarion, ICAN's quarterly newsletter. We also offer a professional subscription for $60, which includes a listing of your services on the ICAN website. This is appropriate for doulas, midwives, OBs, chiropractors, pediatricians, etc.
How is this organization helping women make more informed choices? There is a lot of information available on the ICAN website (www.ican-online.org). At the local level, we hold monthly meetings where women can gain support and information from other women. We provide a recommended reading list; a copy of the booklet by the Maternity Center Association, "What Every Pregnant Woman Should Know about Cesarean Section," is available. We also have a yahoo group available for those who cannot attend meetings: NJcesareanVBACinfo@yahoogroups.com.
I strongly encourage women to seek out information and read as much as they can regarding cesarean section, vaginal birth and VBAC (Vaginal Birth after Cesarean).
Janet Cappetta concludes, "I feel that, as a society, we have become too complacent regarding cesarean section. It is much more that just another way for your baby to be born--it is major abdominal surgery with risks. Women deserve to have correct, appropriate information regarding the risks of cesarean section and the benefits of vaginal birth--and only with the correct information can women give true informed consent. Childbirth can be an empowering experience for women."
Please contact Janet Cappetta for the schedule of ICAN of Burlington County's upcoming meetings. Volunteers and donations are always welcome; there is a lot of work to do.
For more information, contact Janet Cappetta by e-mail at ICANofBurlington@aol.com or by telephone at (856) 810-9509. For more information about this organization, visit them on the web at www.ican-online.org.
For more on local Organizations, visit our South Jersey Organizations page.
Article continues below
---
advertisement


---
Author:
Margo Harvey
Archives
---
Eastern and Cinnaminson are top girls' and boys' seeds in South Jersey Soccer Coaches Tournament
Healthy People, Healthy Business
South Jersey highschool football games of the week
Best of Home and Garden
Back to School
Ready to Take Flight
Bishop Eustace's Danny O'Rourke a model of stability
Who's Who in Real Estate
Special Delivery
South Jersey Football Games of the Week
Eagles saved their season with win over Carolina
A Difficult Loss
Top Physicians 2021
Phillies wasted lights-out seasons from Bryce Harper and Zack Wheeler
Another strong season for Olympic American Girls' Soccer
More...