Burlington County Animal Alliance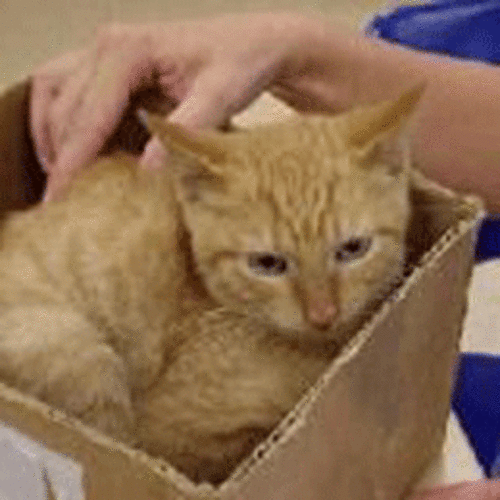 Burlington County Animal Alliance is a private, independent, 501(3)(c) nonprofit animal advocacy group that was founded in 1999 by two women who had a love for animals. To date, they have around 60 members. They focus primarily on rescue and adoption of shelter dogs and cats from the Burlington County Animal Shelter Center and surrounding areas in New Jersey. Their main focus is to make the public aware of the numbers of homeless dogs and cats there are in shelters and to promote adoption of these animals. They advocate spaying and neutering of all companion animals to counteract the overpopulation of dogs and cats and to end the tragedy of euthanizing healthy, unwanted companion pets.
BCAA adoption fees are used to offset the cost of medical expenses for their rescue animals. Each dog they take into their program must have a physical examination, receive any required vaccinations (for rabies, distemper, etc.), be tested for heartworms, be dewormed and be spayed or neutered. BCAA pays for these procedures out of their medical fund, which comes from donations and adoption fees. For the most part, the adoption fees reflect the medical expenses incurred for a particular dog; however, because BCAA believes every animal, young, old, healthy or sick, deserves a second chance at life, they sometimes take in animals that need expensive medical care-- bills that an adoption fee could not cover. Please contact BCAA for specific adoption fees. Not only are you saving a life by adopting, but your rescue dog comes completely vetted.
They are accepting donations towards the Foster Pets listed on their website. Many pets are euthanized in shelters every day because they are considered "unadoptable" due to the expensive medical costs they will incur. BCAA plays an important part in helping these animals have a second chance at life. They get them the medical care they need and re-home them with loving families that will continue to give them the love and attention they so deserve. BCAA survives solely from donations and without them; they cannot continue to save these pets. Your donations are very much appreciated.
Burlington County Animal Alliance needs volunteers to foster care the dogs and cats that they save and take into their program. They also need volunteers to transport animals to various locations, including other Rescues, Foster Homes, Vet Appointments and Adoption Events. BCAA has fundraisers throughout the year to raise money for their medical fund, so they can continue to save the animals of Burlington County and other surrounding areas of NJ. They also do Home Visits for each animal they adopt out and they need volunteers to help with this. BCAA also holds a weekly pet adoption day every Saturday from at a number of local pet stores (see listing below for details). At times, BCAA fosters dogs in kennels that need to be picked up for their adoption days and also, some foster homes have multiple dogs that need to be held at these events. If you are interested in helping the Burlington County Animal Alliance, please submit your volunteer questionnaire that is available on their website (bcaaofnj.org/volunteer_app.php).
So many people love animals and would like to adopt, but for different reasons cannot. If you love animals, but cannot have one, you can still be a part of saving the life of a homeless dog or cat. Help stop the overpopulation of animals and become a Spay/Neuter Sponsor. By donating, you can be part of the solution.
No matter how hard they try, there are just not enough homes for all the shelter dogs and cats. This is where Foster Homes come in and play such a special role in saving a life of a dog or cat that would have otherwise been euthanized. Fostering is one of the most rewarding experiences you can have. Think about what you are giving back to a dog or a cat that has been neglected or abused or is no longer wanted. You are offering love and patience which they may have never had experienced before. By providing a safe place for them to be socialized and loved, you are adding time for this animal to be discovered by a human looking for companionship. BCAA will pay for the medical needs as authorized by BCAA. If you can foster a homeless dog or cat, please submit your volunteer questionnaire, which is on their website (bcaaofnj.org/volunteer_app.php), for review.
Be sure to mark these BCAA events on your calendars!
Pet Adoption Day
Every Saturday, 11am-2pm
PetsMart, 62 Centerton Rd, Mount Laurel;
For more information and to check out animals that are available for adoption, visit BCAA on the web at bcaaofnj.org.
10/27/14
© SouthJersey.com 2014. All rights reserved. This article or parts thereof may not be reprinted or reproduced by any other party without the express written consent of SouthJersey.com. For more information, please call 856-797-9910.
For more on local Organizations, visit our South Jersey Organizations page.
Article continues below
---
advertisement


---
Author:
Margo Harvey/Editor
Archives
---
Family Fun
Live from the White House
Collingswood
Stepping Up to the Plate
Local Story
Lingering Questions
Still Fresh
Under the South Jersey Sun
Riverside Retreat
Against All Odds
Like a Girl
Going Her Own Way
Fall In
Aiming to Please
Walk of Fame: Natalie Hope Sommermann
More...