Cape Assist of Cape May County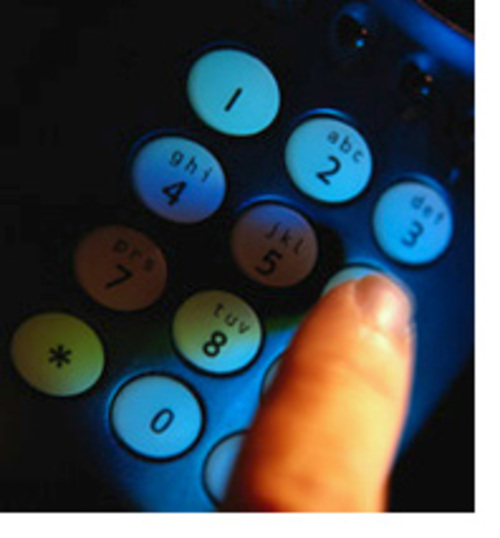 Cape Assist is dedicated to preventing substance abuse and related issues in Cape May County through education, advocacy and community collaboration. Cape Assist is part of The New Jersey Prevention Network. Each county in New Jersey is represented in this affiliation. Together they strive to provide effective, research-based prevention programming and the latest materials and publications.
More than thirty years ago, five dedicated individuals from Cape May County thought students should know the truth about alcohol and the problems it could cause if abused. These five people visited schools and made presentations. They advocated for funding and kept the issue of alcohol abuse in the forefront at community meetings. They were the Cape Assist founders: Dr. James F. Manlandro, Maureen Manlandro, Suzanne E. Sweikart, James J. Callanan, and Dorothy Stricklin.
On December 18, 1981 they filed corporation papers with the state, and the Cape May County Council on Alcoholism was born. They carried their funding request to the State Department of Health, and received a seed grant of $25,000.
The first services offered by the brand new agency included public policy news, Student Assistance Counselors in area school districts, and public awareness campaigns. In 1987 the first full-time counselor was hired, and the first newsletter was published and mailed to a membership list. An annual Legislative Breakfast was held to bring the public and their elected officials together to discuss legislation on alcohol. The event was popular then, as it continues to be today.
In 1987, the words "drug abuse" were included in the name of the corporation and the agency became the Cape May County Council on Alcoholism and Drug Abuse, Inc. Alcohol counselors and drug counselors, after great debate, finally realized that no matter what the substance, addiction was the problem. Prevention was emerging as a science-based field with state certification.
In 1988, services increased to include the Wellderly program, Employee Assistance programs and Professional Training. The first ever Women's Task Force began meeting and providing information specifically for women.
Throughout the next five years, the agency experienced a major growth spurt in programs and in staff. Many new services were added such as the puppet curriculums for pre-school and elementary school children, a Service Provider Directory, a community resource center, a billboard project, and an annual conference for recovering women.
In 1993, a marketing makeover gave the agency a new trading name: Cape Assist. This was to reflect the positive work the agency was doing as well as to make the name user-friendlier. At this time, the annual budget soared to $300,000 and seven employees - and the agency kept growing! The Tree of Hope, peer leadership, underage drinking programs (We Check for 21), Smoke Free Dining Guide, children's after-school program (K.A.R.E.), Healthy Community Coalition, and senior outreach services were all new programs in the years that followed. By 2001 the agency had an annual budget of $900,000 with 18 employees serving over 11,000 residents a year throughout Cape May County.
As Cape Assist moves into the next twenty years, it has positioned itself for greater efficiency and continued growth. In December 2004, Cape Assist moved into a building of its own, upgraded resources, expanded programs, and restructured the agency. Cape Assist looks forward to serving the residents of Cape May County for many years to come.
How does Cape Assist help those in need? In a recent email correspondence Mary T. Murphy, Director of Communications at Cape Assist, described the services that Cape Assist offers, "Services offered at no cost to residents of Cape May County: Referral services for anyone needing help with an alcohol or drug problem, or in dealing with someone with an alcohol or drug problem, Resource Center including books, pamphlets, information and an extensive video/DVD library covering all areas of substance abuse, K.A.R.E. Center – an after-school program for residents of Wildwood, Strengthening Families Program – county-wide program for parents and children, and Various educational programs for ages pre-K through high school."
Murphy wrote, "Cape Assist serves Cape May County exclusively. Many of the towns in the county are resort communities, and the county contains a unique combination of tourist and year-round populations. Housing availability and employment opportunities are frequently tied to the tourist industry, and the atmosphere in some neighborhoods reflects marketing plans designed to attract tourists. The presence of numerous late-night bars and clubs, signs advertising alcohol, events focused on alcohol, and boardwalks and amusement parks featuring alcohol all create an environment that is not healthy for children and adolescents.
The individuals and families who call Cape May County home are faced with a unique set of circumstances. On the one hand, they are blessed with physical beauty in the proximity of the ocean, bay, and wetlands. On the other hand, they are confronted with seasonal employment, high housing costs, and an enormous influx of tourists from May through September each year who tax local and county resources. Then, in winter, over-crowded conditions give way to isolation.
These circumstances all contribute to increased risk factors for substance abuse. Cape Assist's mission is to decrease risk factors and raise protective factors so that individuals become resilient and are able to thrive in their environment without turning to substance abuse."
Cape Assist is not a treatment center. Cape Assist is in the business of preventing substance abuse. Naturally, most of its programming is geared toward youth, but Cape Assist manages to reach all segments of the population through a variety of services and programs. Though prevention is its main focus, Cape Assist also responds to individuals who seek help with problems involving alcohol or drug abuse. Cape Assist, through its experience and its extensive network, helps these individuals find the treatment or counseling they need.
Does Cape Assist need donations? Yes! They have a lot going on and are always grateful to anyone who can help! Anyone interested in making a financial donation may call 609-522-5960 for more information. As a non-profit corporation, Cape Assist depends on grants, program and service fees, and private donations for its operating budget. Many of Cape Assist's services do not receive any funding at all and rely totally on private donations, such as the referral service for individuals who call on the agency for help with an alcohol or drug problem. Each year, the agency initiates an Annual Fund Drive for donations.
How can you get involved with Cape Assist? You can call 609-522-5960 to get on Cape Assist's mailing list. Or you can email Cape Assist email@capeassist.org with your name and mailing address. You will then receive regular newsletters, invitations to events, seminars, and workshops, etc.
In closing, Murphy wrote, "Many friends of Cape Assist ask why more people in Cape May County don't know of Cape Assist. Such is the nature of the work we do. Many don't know of us until they have a need to contact us. Due to the confidential nature of its business, Cape Assist cannot publicize the many individual success stories in which it has played a role. They are their own reward. Cape Assist can only say that it is honored to have played a small part in the lives of many courageous individuals who are recovering from the disease of addiction and have turned their lives around."
For more information on Cape Assist call 609-522-5960 or visit www.capeassist.org.
5/18/15
© SouthJersey.com 2015. All rights reserved. This article or parts thereof may not be reprinted or reproduced by any other party without the express written consent of SouthJersey.com. For more information, please call 856-797-9910.
For more on local Organizations, visit our South Jersey Organizations page.
Article continues below
---
advertisement


---
Author:
Editor; Margo Harvey
Archives
---
Family Fun
Live from the White House
Collingswood
Stepping Up to the Plate
Local Story
Lingering Questions
Still Fresh
Under the South Jersey Sun
Riverside Retreat
Against All Odds
Like a Girl
Going Her Own Way
Fall In
Aiming to Please
Walk of Fame: Natalie Hope Sommermann
More...