The Women's Center (and much more!)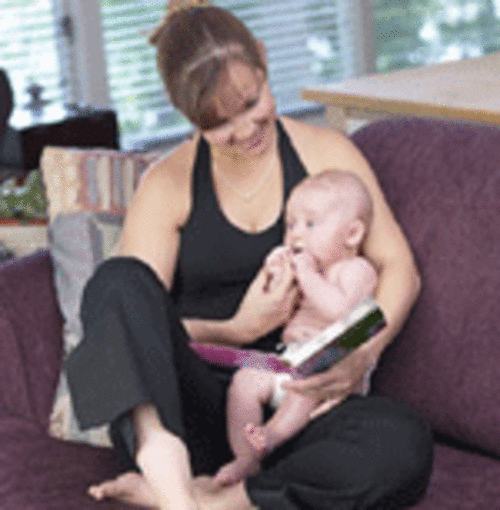 The Women's Center is a non-profit social service agency dedicated to empowering and supporting women, children and families.
Born out of the socio-political activism of the 1960s and '70s, the Atlantic County Women's Center was organized as a consciousness-raising group closely affiliated with the National Organization for Women (NOW). In 1975, these five "founding mothers" began by forming a 24-hour rape and sexual assault counseling hotline from their homes. In response to an increasing number of domestic violence calls and few social services resources, volunteers established their homes as "safe houses" to provide women and children with emergency shelter from their home situation.
From these humble beginnings, the ACWC has evolved and expanded its services to include a Violence Intervention Program, a Child Care Network for resource and referral, a Home to Work Program for displaced homemakers, a Women Source Training Institute and MUCH more. Their reputation as a professional women's agency in the forefront of advocating for women's welfare issues is well-deserved and a source of strength and pride.
The Violence Intervention Program (VIP) The Violence Intervention Program works to reduce the physical, psychological and emotional trauma and recurrence of domestic violence, sexual assault and incest experienced by victims and their families. All VIP services are provided at no cost, excluding the Alternatives To Violence program, which incurs a small cost.
They run a 24-Hour Hotline, so if you or someone you know is in crisis, call 1 (800) 286-4184 or (609) 646-6767. Trained Crisis Counselors answer the hotline 24 hours a day. Here is a list of the VIP services. For detailed information, visit ACWC online: Shelter, Counseling, Kidsafe, Alternatives To Violence (ATV), Legal Advocacy, Sexual Assault Nurse Examiner Program/Sexual Assault Response Team (SANE/SART), Domestic Violence Response Team (DVRT), Community Education, The Clothesline Project, Emergency Cellular Phone Program, and the Herbert C. Meyer Memorial Fund.
Peace: A Learned Solution (PALS) is a therapeutic program for children and their families who have experienced or witnessed domestic violence.
The Child Care Network (CCN), a Child Care Resource and Referral Agency, promotes and enhances existing child care services and works to develop and increase the supply of quality and affordable child care in Atlantic County.
Home To Work (HTW) and Self Sufficiency Program empowers displaced homemakers with the personal support, education and job training necessary to become independent and self-sufficient.
Father's Ending Abuse is a program designed to improve the well-being of children thru involved, responsible, and committed parenting. A 26 session program is designed to support men who are striving to make a positive change in their own lives and the lives of their children and families. All program services are free. For more information, please call 609-601-9925 ext. 211.
Fathers' Care Network (FCN) is a program designed to assist fathers in strengthening their role in the lives of their children. All fathers who participate in the FCN will receive both individual and group support to meet their parenting needs.
The WomenSource Training Institute serves as an "umbrella" program to combine and coordinate all of the agency's educational opportunities, as well as offer new, creative and innovative curriculums. Thanks to their mission of empowerment, ACWC is uniquely positioned to offer an educational environment specific to the needs of the community. With WomenSource, participants learn in a setting of physical and emotional safety, understanding, respect and comfort. In time, the ACWC expects WomenSource to become Atlantic County's leading women's training institute.
The Self Sufficiency Program is job readiness and workforce re-entry program for men and women who have previously been displaced from employment. Self Sufficiency clients may be unemployed and looking for work, or interested in training or education, or focused on career exploration.
Dream Catcher is a holistic program addressing all forms of human trafficking. Dream Catcher services are provided on a statewide level. Human trafficking is a form of modern-day slavery where people profit from the control and exploitation of others. Human trafficking is considered to be one of the fastest growing criminal industries in the world.
If you are sixteen years of age or older and interested in volunteering your time or expertise to this worthy organization, please complete the "Volunteer Application" online. A representative will contact you within the business week to discuss your activities and schedule an interview. Volunteer Orientation is held on the first Tuesday of every month from 6-8pm.
If you would like to donate items that are on their wish list, you can find a list of their most needed items here. If you would prefer to make an online monetary donation, please visit the "donate online" section of their homepage here. They can accept any amount and you can allocate money to the program of your choice. If you have any questions, please call 609-601-9925 Ext. 208.
The Women's Center is located in Suite 240 at the Cornerstone Commerce Center, 1201 New Road, in Linwood. For more information, call 609-661-9925, or email acwcdsl@verizon.net. Visit them online at acwc.org.
10/26/15
© SouthJersey.com 2015. All rights reserved. This article or parts thereof may not be reprinted or reproduced by any other party without the express written consent of SouthJersey.com. For more information, please call 856-797-9910.
For more on local Organizations, visit our South Jersey Organizations page.
Article continues below
---
advertisement


---
Author:
Editor/Margo Harvey
Archives
---
Family Fun
Live from the White House
Collingswood
Stepping Up to the Plate
Local Story
Lingering Questions
Still Fresh
Under the South Jersey Sun
Riverside Retreat
Against All Odds
Like a Girl
Going Her Own Way
Fall In
Aiming to Please
Walk of Fame: Natalie Hope Sommermann
More...