Tapestries of Hope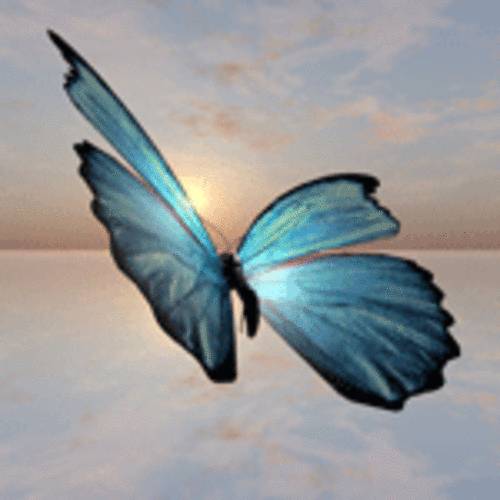 Tapestries of Hope is a non-profit organization located in South Jersey that is dedicated to honoring women in the community who are grieving the death of an important woman in their lives. Tapestries was created to provide a supportive environment for women to express their grief through workshops, support groups, expressive arts and programs for continued healing.
Having founded the organization in 2006, Alison Miller, Founder and Facilitator for Tapestries of Hope, said, "all of us on staff have worked in the bereavement field for many, many years. What we found out over a casual holiday conversation was that we all had the same dream of opening a place specifically to support women in grief. I have facilitated support groups for women grieving the loss of their moms/mother figures for almost 10 years, since my own mom died. Once the words were spoken aloud, it just kind of took off. I am the founder of Tapestries of Hope, and all of us on staff do this as volunteers, though we are in the process of all the logistics of looking for funding, etc."
Why is it important to have an organization like Tapestries of Hope in our communities? Miller wrote, "We knew there was a need for such groups; our experience in the field over the years made that obvious, and we have very much found it to be true since our founding. In one way you might think that focusing our groups as we have is limiting, but that is also our greatest strength. Our groups have filled consistently. Our goal is to educate about grief, but it is also to build a community of women to provide support to one another as time goes by."
Tapestries offers support groups that run for 8-10 weeks at a time. They also have monthly drop-in groups to address ongoing issues of grief (because it is a life-changing thing), and they offer social occasions to gather and have fun, but also give the outlet for "recognizing that there are days that continue to be difficult, and it can be helpful to be with other women in similar circumstances," she says.
If you are interested in joining Tapestries of Hope or know someone who is, try going to a support group. There is no fee for their groups, and they are open to all women in the community.
The support groups can help with the healing process after losing a loved one. Miller wrote, "It can take great courage, or sometimes desperation, to come to our groups, and once they are there, the women breathe a sigh of relief that they are in a place where they can speak freely of their moms/mother figures, learn about their grief, and connect with other daughters. We do the crying thing, but boy, do we do the laughter thing too, and that brings the women back."
If you would like to help out this worthy organization, consider donating or volunteering. Miller wrote, "I am very passionate about what I do, as are the others. We always accept donations, and have a program called "Mom's Memorial" whereby the women make a donation of whatever amount in their mom's name, and they receive a beautiful certificate and their mom's name is entered into our book (which we take to various events to display), and in that way, their mom's name is always remembered. That matters! We have special bracelets available for purchase by group members, a new program just instituted. The bracelets were made specifically for Tapestries of Hope, and are lavender (one of our colors), and small butterflies (the butterfly signifying both the transition of death to life for our moms, and grief to rebirth for us as daughters)."
Miller continued with her vision for Tapestries of Hope, "My dream is to have a place to call home for Tapestries of Hope, where we can have our groups, we will offer a mixture of classes to women, we will give them a sense of community, and we will offer the opportunities to remember their moms. We want Tapestries to be THE PLACE for women to come to in our local counties. I can speak both personally and professionally when I say that this focus for daughters truly does make a difference. We want to support them in their grief, and offer the bridge to healing, and then offer them their own opportunities to turn around and hold out a hand to the women who are new to their grief, who may have just stepped away from their mom's bedside, and are feeling overwhelmed-how do I do this now, how do I do the rest of my life, without mom? We care for the women who had a wonderful relationship with mom, and the ones who struggle because it was never what they wanted, and the grief is more complicated. It is all about paying it forward, one of my mom's greatest lessons to me."
In closing Miller wrote, "Most of us have husbands and families, and they are most often very supportive, but it still makes a difference that we can have a group where we can sit, and no explanation is necessary. We all refer to one another as "angel sisters", and venturing into a roomful of unknown women, oftentimes tentatively, and having the courage to share our grief and be vulnerable have built strong friendships. I have seen the difference it makes, I can see it start happening by the end of the first group, and I love the process! My mom left me her legacy of courage, and Tapestries is my expression of what my mom taught me."
More Information
Reflections of Our Moms bereavement support group
These support groups are offered throughout the year in Camden and Burlington Counties. Call Alisa at 267-358-5646 for info and registration.
Continuing Bonds Each month, one of our group alumnae opens her home to the daughters from various groups. The hostess of the month chooses the topic of the meeting. (It can be a serious topic, or purely social) This is a wonderful opportunity to connect with daughters from other groups in a relaxed setting. Generally, we get an attendance between 10-25 women. Guests bring a light snack.
Tapestries of Hope website
www.tapestriesofhope.org. Sign the guest book on the homepage, join our forum and start a topic, browse through the moms' pictures, see pictures of TOH events over the years, check the calendar for meeting dates, mom's anniversaries, and everything else! There is no fee for any of it, you just need to sign in on either the guest book or forum page.
Tapestries of Hope FaceBook page
Joining face book is free, and we have our own page, listed under "Tapestries of Hope". Its one more way to stay in touch with one another, and further build your community of women who have gone through a similar loss. Believe me, it helps!
"Our Moms, Our Memories" pre-Mother's Day Gathering
This is our yearly event, not to be missed! We offer this very special program as a way of remembering and honoring our moms in the company of other daughters who have gone through this loss. It is always the weekend prior TO Mother's day. A full program is planned, luncheon, a speaker (usually one of our daughters who has come through her grief, to the other side), a basket auction, beautiful slideshow of the moms we love, and a real chance to connect with daughters, both from the groups and the community. There is no charge for this event, but you MUST RSVP-267-358-5646.
For more information on Tapestries of Hope, and to view a calendar of upcoming meetings, go to their website: tapestriesofhope.org. You can also write to them at
P.O. Box 133
Gloucester City, NJ 08030
If you have any questions, call 267-358-5646.
alisa@tapestriesofhope.org
charlene@tapestriesofhope.org
alison.miller@tapestriesofhope.org
6/5/16
© SouthJersey.com 2015. All rights reserved. This article or parts thereof may not be reprinted or reproduced by any other party without the express written consent of SouthJersey.com. For more information, please call 856-797-9910.
For more on local Organizations, visit our South Jersey Organizations page.
Article continues below
---
advertisement


---
Author:
Margo Harvey/Editor
Archives
---
More football commitments trickling for South Jersey football players
Former Glassboro Star George Johnson Almost Vaulted Team to NFC Title Game
A Running Start
For the Love of the Game
Usual Powers on Top in Wrestling
The South Jersey Fab Four
Lighting the Way
Setting the Stage
Big Words: Twins!
Ready to Grow
Home of the Brave
How Can I Ever Thank You?
One of All-Time Best Coaches Resigns
Walk of Fame: Ella Hampton
Jersey Fresh
More...