The Animal Adoption Center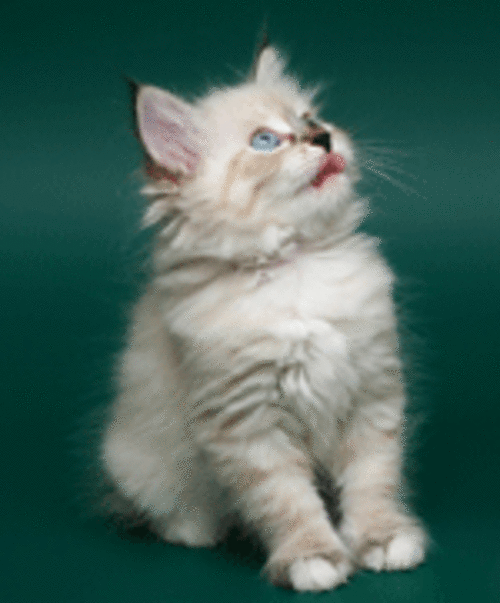 The Animal Adoption Center is a "South Jersey profoundly no-kill animal shelter" for homeless dogs and cats in Camden County. They are celebrating their 25th anniversary this year. The organization is registered as FOCAS (Friends of Camden Animal Shelter). They formed in 1990 to try to do something about the animal problem in Camden County. When the old SPCA shelter in Lindenwold became available, they pooled their resources and opened the Animal Adoption Center in July 1991.
Since then, they have taken in and adopted out thousands of animals. They see to it that every animal gets food and medical care, love and attention. They are committed to giving these waifs a happy future - but it is an expensive project and they are really struggling to make ends meet. Many months their veterinary bills alone exceed $4000. It takes about $100,000 a year to run their facility!
Their aggressive adoption policy makes every effort to find loving families for all their pets and all applications are carefully screened, but they are no-kill, and there are so many animals and so few homes. Their space is full with some of the gentlest, sweetest animals in the world.
Is there room in your home and heart for one of the AAC's orphans? If you can't adopt, can you support them in other ways? They need people to work with the animals and to help in their fund-raising efforts. They are also in need of non-clumping kitty litter, dog treats, paper towels, laundry and dish detergent, as well as bleach and flea/tick preventative for dogs and cats. They welcome volunteers of all ages, but those under 17 must be accompanied by an adult. All you have to do is stop by the Center and fill out an application (or go online to get an application), which will put you on their database. If you would like to help out, just tell the staff, and they'll be happy to put you to work where you can be useful. Meetings are held at the Shelter where they discuss Shelter information, fund raising, animal care, etc. For more information, contact the Animal Adoption Center at 856-435-9116.
Because of their No-Kill policy, the Animal Adoption Center gets no assistance from state, county, or city agencies. They are totally self-supporting, which means their income comes from adoptions, donations (and some matching funds), and their own fundraising efforts. 90% of all income goes directly to the care, health, and support of the animals. Another 7% is used for building upkeep and unavoidable expenses such as maintenance and insurance, and the remaining 3% goes into their fundraising efforts. Their contributors (You) pay for pet food, utilities, the salaries of the employees, and their annual vet bill—which is more than $38,000. Animals in a no-kill facility can require expensive veterinary care. Some animals come to them with wounds or broken bones, some need treatments and special medicines, and the weak and starving ones require special foods and nutrients. Big vet bills are a fact of life for this shelter. But, with the help of the supportive community more than 1250 cats and dogs, puppies and kittens are now loved and safe at home with their families, just this last year.
If you'd like to donate some of the things they need, you can find a list of specific items here.
Click here to find out how you can be a financial supporter.
Animals are a welcome diversion and provide unconditional love to people in need of a smile. It has been proven that animals can help lower blood pressure, reduce anxiety, and decrease cardiovascular risk factors. The Pet Therapy Program of the Animal Adoption Center brings the companionship of cats and dogs to people who would otherwise be unable to receive such benefits. Healthy, friendly cats and dogs from the Center or personal pets of volunteers visit various participating institutions and hospitals. The frequency of visits can vary from weekly to monthly. If you are interested in becoming a volunteer for the pet therapy program, or would like to schedule an appointment for a visit to your facility, please call 856-435-4326 or 856-693-1729 or email.
The Animal Adoption Center is committed to preventing the birth of unwanted animals. All of their pets are spayed or neutered before they leave the Center to join their new families. They can also help you get your pet neutered; they have low-cost programs to help everyone. Call them at 856-435-9116 for more information.
Hours are 1-8pm, seven days a week!
AND...they need dog walkers from 8am until 1pm every day of the week! Walking a dog benefits you and the dog! If you want to help them out, volunteer to be a dog walker.
The Animal Adoption Center (ACC) is located at 501 N. Berlin Rd., in Lindenwold. For more information call 856-435-9116 or email info@animaladoption.com. To see some pets that are ready for loving homes, go to the ACC online at animaladoption.com.
7/10/15
© SouthJersey.com 2015. All rights reserved. This article or parts thereof may not be reprinted or reproduced by any other party without the express written consent of SouthJersey.com. For more information, please call 856-797-9910.
For more on local Organizations, visit our South Jersey Organizations page.
Article continues below
---
advertisement


---
Author:
Editor/Margo Harvey
Archives
---
More football commitments trickling for South Jersey football players
Former Glassboro Star George Johnson Almost Vaulted Team to NFC Title Game
A Running Start
For the Love of the Game
Usual Powers on Top in Wrestling
The South Jersey Fab Four
Lighting the Way
Setting the Stage
Big Words: Twins!
Ready to Grow
Home of the Brave
How Can I Ever Thank You?
One of All-Time Best Coaches Resigns
Walk of Fame: Ella Hampton
Jersey Fresh
More...