Alzheimer's Assoc. DE Valley Chapter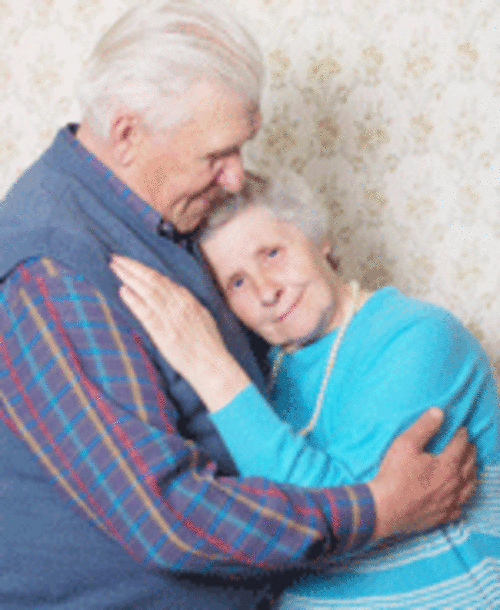 The Alzheimer's Association Delaware Valley Chapter serves South Jersey, Southeastern Pennsylvania and Delaware. It is the local chapter of the National Alzheimer's Disease and Related Disorders Association. They are an alliance of family members and professionals dedicated to helping people with Alzheimer's disease and their families through education, advocacy and support. Their goal is to provide leadership and to enhance care and support services for individuals with dementia and their families, while supporting the elimination of Alzheimer's disease through the advancement of research. There are more than 294,000 families in the area and more than 4.5 million nationwide, coping with the devastating effects of Alzheimer's disease and other progressively debilitating disorders.
They offer the following chapter core programs and services:
24-Hour Contact Center/Helpline: Their toll-free 24/7/365 Contact Center/Helpline (1-800-272-3900) is available in over 140 languages and is staffed by professionals and trained volunteers who provide information, referrals, and emotional support to callers.
Caregiver Support Groups: Nearly 200 support groups meet monthly throughout the Delaware Valley area to provide a place to learn about coping with Alzheimer's disease. A variety of support groups encourage members to share information, give and receive mutual support and exchange coping skills. Click here.
Medic-Alert+Safe Return: This wanderer's alert program is the only 24-hour nationwide registration system of its kind designed to help identify, locate and return individuals safely who are memory impaired due to Alzheimer's disease or a related disorder. A staff member is available to answer calls 24 hours a day.
Family Caregiver Training, in the Learning Academy: These free intensive trainings are designed to help caregivers and family members cope with the everyday care needs of their relative with dementia. Topics include a medical overview of Alzheimer's disease and dementia, communication and behavior, legal and financial information, and daily care and safety issues.
Professional Training: Classroom and Web-based training for healthcare supervisors and direct care workers in assisted living and nursing homes. Many programs allow you to earn CEUs.
Message boards, local resources and referrals, and much more are available to help you and your loved ones both in times of need and in preparation for those times.
No matter your interest, the Delaware Valley Chapter has a way for you to enjoy yourself and raise money for Alzheimer's and other related dementias at the same time as well! To learn more about their calendar of special events, click on Fundraising Events link on their website or call their development department, toll-free at 866-224-5224.
There are some great fundraising events held throughout the year, including "The Longest Day," a day of activity, on the summer solstice, June 21 (2015); and "Hilarity for Charity," hosted by Seth Rogan and his wife. Check out their website for more information.
For more information about the Alzheimer's Association Delaware Valley Chapter, be sure to visit the organization online at alz.org/desjsepa for all the details, and to find out how you can help locally.
Also, click here to find out about their annual Walk to End Alzheimer's.
The Alzheimer's Association Delaware Valley Chapter's South Jersey Regional office is in Marlton. The office is located on 3 Eves Drive, Suite 310, in Marlton (08053). Business hours are 9am to 5pm, Mon.-Fri. For more information, call 856-797-1212. You can reach their 24-hour Contact Center helpline at 1-800-272-3900.
2/1/15
© SouthJersey.com 2015. All rights reserved. This article or parts thereof may not be reprinted or reproduced by any other party without the express written consent of SouthJersey.com. For more information, please call 856-797-9910.
For more on local Organizations, visit our South Jersey Organizations page.
Article continues below
---
advertisement


---
Author:
Editorial Staff, SouthJersey.com
Archives
---
Family Fun
Live from the White House
Collingswood
Stepping Up to the Plate
Local Story
Lingering Questions
Still Fresh
Under the South Jersey Sun
Riverside Retreat
Against All Odds
Like a Girl
Going Her Own Way
Fall In
Aiming to Please
Walk of Fame: Natalie Hope Sommermann
More...