Beyond Balance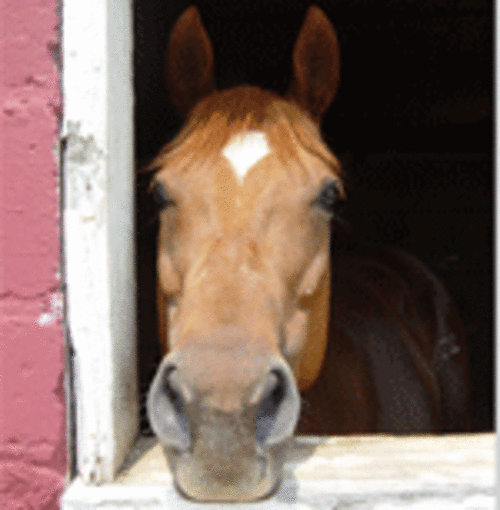 Horses have been beasts of burden for many a long century. Their strength and stamina made them exceptional candidates for farm work. Long legs and a long stride encouraged their use as living transportation. The advancement of technology has resulted in phasing out horses as beasts of burden and as means of transport. Horses are now mainly ridden for pleasure and utilized in equine competitions.
A more specialized type of horse riding is known as therapeutic riding. Although it has been around for centuries, therapeutic riding has only recently become organized. Therapeutic riding involves helping a special needs child to learn how to ride a horse. The children are helped in a variety of ways. The benefits of this type of riding cover a spectrum including physical, psychological, educational, and social. The way the horse is built lends to improvements in flexibility, balance, and strength in the riders. This is due to the horse's unique gait, which means the rider is moved in a way that is similar to human movement. Other physical benefits are improvements in gross and fine motor skills, reflexes, and range of motion and muscle tone. Learning to master the art of riding a horse helps to build self-confidence. Gains are made in emotional control, patience, and trust. Social skills are improved by forming a bond with the horse, instructors, therapists, volunteers, and other students. Improvements can be seen in education skills like remedial reading.
The benefits of therapeutic riding should attract the interest of parents or guardians with special needs children. Luckily South Jersey has its very own therapeutic riding center. Beyond Balance, located in Mount Holly, specializes in equestrian activities adapted for those with special needs. It is a volunteer-based center. The center operates out of Morning Mist Farm, a privately owned facility. The owners allow the center to board their horses there and hold classes there, although Beyond Balance hopes to acquire its own facilities in the future to better support the growing needs of their program.
Beyond Balance offers many services and classes. Mounted activities have the rider on the horse. The rider will learn how to prepare the horse to be ridden and will also learn riding skills while atop the horse. For those who are not yet able to ride a horse for a variety of reasons, ground lessons are offered. Ground lessons focus on learning horsemanship skills and promote bonding with the horse. The center is also willing to visit any groups or facilities that have an interest in learning about therapeutic riding and equine assisted activities.
Balance Beyond would like those interested in their services and classes to call ahead so a staff member can be there to meet the interested party.
Beyond Balance is volunteer based and they are always looking for volunteers. The volunteers help to create, bolster, and share in the very special relationship that forms between the special rider and the horse. Volunteers get to experience the joy and challenges that the riders face. The duties of registered program volunteers include assisting each rider with preparing the horse for class, helping riders to become involved with tasks such as grooming and tacking, and by leading horses and side-walking in the ring. One to three volunteers are normally needed per rider. Balance Beyond requires that interested volunteers should be over 14 years old and fit enough to walk for about one hour and jog occasionally. Volunteers are expected to attend regularly at a scheduled time. Donations are appreciated and help to keep the fees less than half of the cost it takes to provide service to a rider. Other ways to help include introducing the center to businesses that may wish to support them, holding fundraisers, or introducing them to service groups that can help inform the public about therapeutic riding and its benefits.
The rider information packet and forms can be found on their website, here.
The volunteer information packet and forms can be found on their website, here.
Beyond Balance is located at 1148 Smithville Road in Mount Holly. They can be reached by phone at 609-969-8899.
Edited 9/11/15
© SouthJersey.com 2015. All rights reserved. This article or parts thereof may not be reprinted or reproduced by any other party without the express written consent of SouthJersey.com. For more information, please call 856-797-9910.
For more on local Organizations, visit our South Jersey Organizations page.
Article continues below
---
advertisement


---
Author:
Natasha King
Archives
---
More football commitments trickling for South Jersey football players
Former Glassboro Star George Johnson Almost Vaulted Team to NFC Title Game
A Running Start
For the Love of the Game
Usual Powers on Top in Wrestling
The South Jersey Fab Four
Lighting the Way
Setting the Stage
Big Words: Twins!
Ready to Grow
Home of the Brave
How Can I Ever Thank You?
One of All-Time Best Coaches Resigns
Walk of Fame: Ella Hampton
Jersey Fresh
More...