Southern NJ Perinatal Cooperative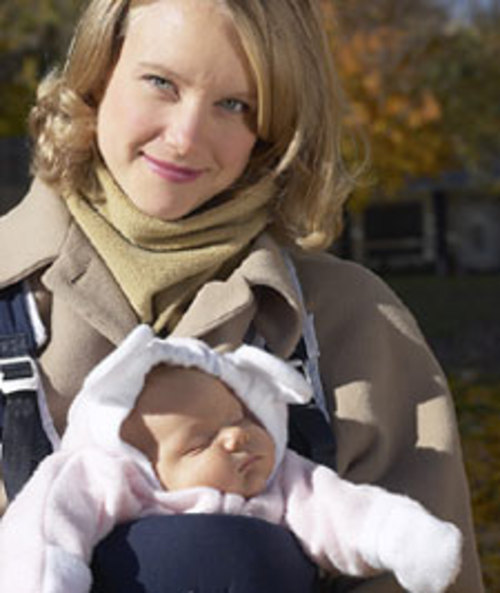 Pregnancy can be a joyous time. But it can also be a time of uncertainty and worry. Preparing to bring a baby into the world can be an emotional, physical and spiritual challenge. There is a pressing importance to be informed so you can keep yourself and your baby healthy. This can be quite an overwhelming task. Today's headlines are constantly bombarded with new research and suggestions on how to deliver the perfect infant. Thankfully, for the parents-to-be of South Jersey, there is an organization willing to provide all the pertinent information for successful perinatal care.
The Southern New Jersey Perinatal Cooperative (SNJPC) is a non-profit, state licensed agency completely geared towards maternal and child health care. Serving the seven counties in the Southern New Jersey Region, SNJPC eases the pressures of pregnancy by offering access to expertise in maternal wellbeing.
Established in 1981, SNJPC originally geared its focus on the synchronization of regional neonatal intensive care services, neonatal and maternal transfer and professional education. Continuing to partake in several community-based projects, the Cooperative expanded into pediatric services with the official grant of the state licensed Maternal & Child Health Consortium (MCHC). Further adding to the Cooperative's efforts was the merging of the MCH Consortia and the state funded Healthy Mothers, Healthy Babies (HMHB). This translated into the inclusion of the Atlantic City and Camden City Healthy Mothers, Healthy Babies Coalitions in the Cooperative's ambition.
Since SNJPC represents a standpoint that encompasses assorted organizations and individuals, the number of available programs is endless. The agency presently supports more than 25 different discrete programs that fall into one of four prime service areas: professional and consumer education, analysis of data to inform program/service development and identify unmet or emerging needs, and the coordination of clinical services for the effective utilization of resources. Current priorities include childhood lead poisoning, maternal smoking and child exposure to second hand smoke, early entry into prenatal care, post-partum depression, perinatal addictions, early intervention, access to care and childhood immunizations.
Each program is overseen by maternal and child healthcare professionals, aimed at the Cooperative's core goal: to improve health care for mothers, children, and families in Southern New Jersey. Specific plans include Mom's Quit Connection, Wipe Out Lead, WIC/Breastfeeding, Camden Healthy Start, Postpartum Wellness Initiative, Perinatal Addictions Prevention Program, and the Infant & Family Development Program. With such pressing issues surrounding the care of childbearing women as well as infants and families, these programs institute an efficient and reliable mechanism to reduce concern. You can find more information about these programs here: snjpc.org/programs.html.
For those who would like to help support SNJPC and their programs, rewarding opportunities through membership are available. General membership in SNJPC is open to any agency or individual professionally involved in or personally concerned with perinatal care in Southern New Jersey. To acquire membership information or an application, email membership@snjpc.org.
To ensure that all of Southern New Jersey is in the know with infant healthcare, there are professional educational seminars and conferences as well as regional plans for perinatal and pediatric health care. The first step to improving the lives of babies, mothers, and families is learning just how to do so. Any bit of awareness is practical, even if it means just reading up on literature and manuals (also offered by SNJPC). You find some valuable reading material here: snjpc.org/news, on their website, under the Resources & Data tab.
Simply put, planning for your child's arrival and continuing to provide the appropriate care for your newborn is important. There is no denying that with proper perinatal care, it is possible to reduce the incidences of neonatal illnesses and complications. The Southern New Jersey Perinatal Cooperative is committed to their collaborative efforts and selflessly devote themselves to "helping mothers, infants and children stay healthy and happy for life."
For more information, please visit their website at snjpc.org.
If your questions aren't answered through the site or by sending email (go to the About Us tab and click on Contact Us), you may also contact their main office at
2500 McClellan Avenue, Suite 250
Pennsauken, NJ 08109
856-665-6000
Satellite Offices
Camden Office (Home for Camden HMHB/Healthy Start; Nurse Family Partnership)
808 Market Street, 2nd Floor
Camden, NJ 08102
856-963-1013
Shore Area Office (Home for IAFD, Atlantic City Healthy Families - TIP)
2922 Atlantic Avenue, 2nd Floor
Atlantic City, NJ 08401
609-345-6420
5/21/15
© SouthJersey.com 2015. All rights reserved. This article or parts thereof may not be reprinted or reproduced by any other party without the express written consent of SouthJersey.com. For more information, please call 856-797-9910.
For more on local Organizations, visit our South Jersey Organizations page.
Article continues below
---
advertisement


---
Author:
Editorial Staff, SouthJersey.com
Archives
---
More football commitments trickling for South Jersey football players
Former Glassboro Star George Johnson Almost Vaulted Team to NFC Title Game
A Running Start
For the Love of the Game
Usual Powers on Top in Wrestling
The South Jersey Fab Four
Lighting the Way
Setting the Stage
Big Words: Twins!
Ready to Grow
Home of the Brave
How Can I Ever Thank You?
One of All-Time Best Coaches Resigns
Walk of Fame: Ella Hampton
Jersey Fresh
More...