Lumberton's Air Victory Museum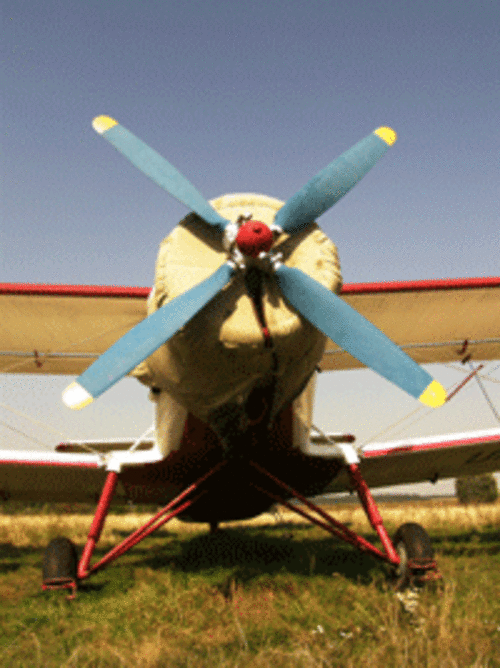 The Air Victory Museum in Lumberton is a great place for aircraft enthusiasts and anyone who has ever wondered even just a bit about our nation's aviation history--and even those who haven't! With their majestic displays of some of the finest aircraft and aviation artifacts in the world, and help from knowledgeable museum employees as well as family events, educational programs, interesting artifacts and many other features, it's possible to never have a boring moment at the Air Victory Museum.
The museum displays include some of the most visually stunning and amazing aircraft ever built, including the F-86L, and the Fisher FP-404 aircraft--which the museum owns. The other aircraft on display are the property of the National Museum of Naval Aviation in Pensacola, Florida. The museum is also certified by the United States Navy and the National Museum of Naval Aviation. It is also partially approved by the United States Air Force. Some of the museum's most popular attractions include a Blue Angel Number 2 Skyhawk aircraft, complete with flight suite. Its sister plane, the A-4C Skyhawk aircraft, resides right next to the Blue Angel in the center of the museum's main floor. Perhaps one of the most impressive pieces of equipment found in the museum is a complete Junkers Jumo 004 Engine that occupies and entire corner of the museum's main aviation wing.
Other items on display include authentic pilot uniforms worn by the United States military, as well as uniforms worn by Canada, Russia, China, Scotland, Great Britain and Thailand forces. Many of these artifacts were donated to the museum from private citizens; some of the artifacts date back to World War I. Some other artifacts include relics excavated from the test site of the Axis aircraft, located in Freeman Field, Indiana. Another interesting piece is a Wright Brothers-designed wind tunnel that was built in the early 1900s. Also included in the display is a full scale replica of the ITOS weather satellite (which launched in 1960), along with some early designs of rocket technology.
Every June, the museum hosts its annual Living History Night, where experts from the field of aviation and history come in and explain numerous events and artifacts found in the museum as they relate to aviation history. Some examples in years past have been highlighting equipment carried by D-Day forces on the beach at Normandy in 1944. Others include virtual radar displays, an in-depth look at the Hindenburg disaster of 1937, special forces operations from Vietnam, and a space simulator.
The museum also holds regular educational programs. These programs are designed to educate anyone with an interest in aviation to some of the basic principals involved in flight. These include hands-on activities on rockets, space, aircraft controls, re-entry problems, jet engines, and how aviation affects our daily lives. Some classes also include fun experiments like turning balloons into jet engines and developing a re-entry vehicle with the help of farm fresh eggs.
For younger aviation explorers, the museum offers a fully interactive kid's port, where children of all ages can explore and interact with all types of aviation--from air plane flight to space travel.
If the displays, artifacts, classes, simulations, models and events aren't enough, the museum also offers an aviation library to its guests. The library is open to all museum-goers during museum hours, and features more than 3,000 volumes of text and an extensive video selection of aviation material and information.
While the museum does have full-time employees, it relies heavily on the help of volunteers and kind donations. There are many ways to contribute, like by becoming a dues-paying member of the museum, volunteering, or just donating some items. Some items that the museum is always looking for include mannequins for displays, hardware for display cases and any other materials to aid in the museum's upkeep. You can find their wish list on their website, airvictorymuseum.org.
The Air Victory Museum is open year-round, Wednesday through Saturday, 10am - 4pm; Sunday, 11am-4pm. They are closed on Easter, Thanksgiving, Christmas and New Year's. Admission is $4 for adults; $3 for seniors (62+); and $2 for children 4-13. Group tour rates are available (call for an appointment). There's a coupon on their website for $1 off adult admission, here.
The Air Victory Museum is located at 68 Stacey Haines Road in Lumberton (08048), at the South Jersey Regional Airport. For more information, call 609-267-4488 or go to airvictorymuseum.org.
10/22/15
© SouthJersey.com 2015. All rights reserved. This article or parts thereof may not be reprinted or reproduced by any other party without the express written consent of SouthJersey.com. For more information, please call 856-797-9910.
For an extensive list of South Jersey Attractions, with links to websites and other information, check out our South Jersey Attractions page.
For more South Jersey History, visit our South Jersey History page.
Article continues below
---
advertisement


---
Author:
Editorial Staff, Bill Green
Archives
---
Advertise with SouthJersey.com
Shawnee High School
Acting Natural
Middle Township High School
Audubon High School
Cumberland Regional High School
African American Heritage Museum
Apple Pie Hill
Attractions: N. Pemberton RR Station
Johnson's Corner Farm
Lucy the Margate Elephant
Tuckerton Seaport & Baymen's Museum
Emlen Physick Estate
Cape May's Washington Street Mall
Maple Shade High School
More...