Nav Air Station Wildwood Aviation Museum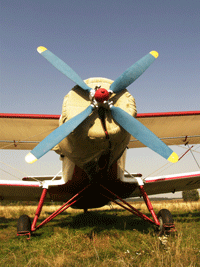 The Naval Air Station Wildwood (NASW) Aviation Museum is a great discovery for aviation fans or anyone that can appreciate planes or wants to learn more about these machines of the sky.
The museum has more than 26 aircraft displays, exhibits of military memorabilia, engines, photographs and more. Also, the Franklin Institute of Philadelphia has provided the NASW Aviation Museum with a collection of interactive exhibits that allow visitors to discover the science of flight.
All the museum collections are housed inside of the 92,000-square-foot wooden hanger that is an exhibit itself. Hanger #1, as it was called, was purchased by the Naval Air Station Wildwood Foundation in 1997. The NASW Foundation is a not-for-profit organization that has a mission to "restore Hangar #1 at the Cape May Airport into an aircraft museum honoring the Navy airmen who died while training during World War II." When purchased, Hanger #1 was dilapidated and in various stages of disrepair, including a massive hole in the roof. After it was purchased, the quite extensive refurbishing and renovations began. Next, the NASW Foundation listed it on the New Jersey and National Registers of Historic Places at the National Significance level.
The site had served as an active dive-bomber squadron training facility from 1943 to 1945. The types of aircraft stationed at NAS Wildwood included TBM Avengers, Douglas Dauntlesses, Vought Corsairs and Curtiss Helldivers. Forty-two airmen lost their lives while training at NAS Wildwood during World War II.
"It is important to look back to know where we are going," said Dr. Salvatore, the Founder and Chairman of the Naval Air Station Wildwood Aviation Museum. "It is also important for the community to know about this place, because at this location 42 men died training. We owe it to ourselves and the families of these men to honor them and to let people know what went on here in Lower Township."
Today, Hanger #1 houses the museum as well as hosting many different events for the community including fly-ins, aviation festivals, big band concerts, swing dances, veterans' ceremonies, historical lectures, school field trips and senior tours.
There are around 20 different air craft that the museum has on hand, including five helicopters, two gyrocopters, and a rocket. Amongst the collection is a F-14 Tomcat, which visitors might recognize as the starring plane type from the movie "Top Gun." Also, there is the H-13 Bell 47 helicopter, which was one of the helicopter types featured in the TV show "MASH." The V-2 Rocket in the collection was designed by Wernher von Braun, who later became the father of America's space program.
The museum has collections of photos, including ones of the different types of planes that were originally flown from the NASW and the men that flew them. There are six engines on display for an up-close inspection of what powers the sleek air craft.
The NASW website is interactive and is a great tribute to the men who lost their lives at this station. There is an Honor Roll giving the names and dates of the men that lost their lives, with taps playing in the background. Many photos are available online for viewing and there is a collection of music from WWII that you can listen to while you browse their site.
For the kids online, there are activities and booklets that can be printed out with educational crossword puzzles and activities, and pamphlets teaching about aviation. Of course, there are paper airplane templates that can be printed out, colored and set up according to instructions. Kids can visit the museum and sit in the cockpit of a plane, then go home and create and fly their own plane--thanks to the Naval Air Station Wildwood Aviation Museum.
Dr. Salvatore admits that "seeing the kids enjoying and learning about aircraft and aviation and seeing the seniors come back and see [things that] remind them of what they knew in WW II," are the highlights of his job.
The museum also features a library, food vending area, and a gift shop with clothes, hats, models and other items.
Hours
April 1 through Columbus Day: daily, 9am-5pm;
Columbus Day through November 30: daily, 9am-4pm;
December 1 through March 31: Monday through Friday, 9am-4pm; closed Saturday and Sunday
Holiday Hours
Thanksgiving Day: Closed
Christmas Eve: Closed
Christmas Day: Closed
New Year's Eve: Closed
New Year's Day: Closed
Admission
The admission price is $12 for adults, $10 for children aged 3-12. Children under 3 are free. Active duty military are free with ID; military dependents must pay regular admission. There is no fee for parking.
Accessibility
* Large handicap parking spaces are available near the main entrance.
* Wheelchairs may be checked out from the Gift Shop. There is no cost to use them.
* Their Seasonal restrooms are handicap accessible. In the winter, please call for restroom availability.
* The Museum has ramps available for wheelchairs at each minor change in level.
* Call ahead for changes in the above information.
For more information, you can visit their website at usnasw.org, call 609-886-8787, or email aviationmuseum@comcast.net.
Naval Air Station Wildwood is located at 500 Forrestal Rd., at the Cape May Airport, Rio Grande, NJ 08242.
7/6/15
© SouthJersey.com 2015. All rights reserved. This article or parts thereof may not be reprinted or reproduced by any other party without the express written consent of SouthJersey.com. For more information, please call 856-797-9910.
For more South Jersey History, visit our South Jersey History page.
For an extensive list of South Jersey Attractions, with links to websites and other information, check out our South Jersey Attractions page.
Article continues below
---
advertisement


---
Author:
Jessica Westerland, Editor
Archives
---
Advertise with SouthJersey.com
Shawnee High School
Acting Natural
Middle Township High School
Audubon High School
Cumberland Regional High School
African American Heritage Museum
Apple Pie Hill
Attractions: N. Pemberton RR Station
Johnson's Corner Farm
Lumberton's Air Victory Museum
Lucy the Margate Elephant
Tuckerton Seaport & Baymen's Museum
Emlen Physick Estate
Cape May's Washington Street Mall
More...