Gilda's Club South Jersey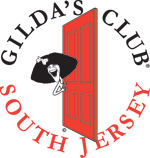 Everyday people share their trials and problems with people around them. They talk to their friends, their families, their coworkers and their therapists. Almost everyone seeks to find someone that understands their problems so that they can share and express their feelings with someone who knows. Gilda's Club is about just that: Giving people who are or have been touched with cancer a place to share with other people that truly understand.
Gilda's Club was started because of the life of one woman: Gilda Radner. She was the first person hired for the inaugural cast of a new TV show, Saturday Night Live. From 1975 to 1980, she developed the characters on SNL that have sparked and inspired many of the skits we can watch today. She married Gene Wilder in 1984, and was later diagnosed with ovarian cancer in 1986. Gilda's psychotherapist, Joanna Bull, introduced her to a support community of other people with cancer.
Talking and sharing with these people helped her regain her sense of humor about life, although it had never completely deserted her. She wrote many things in her journal, including her desire to "establish a free cancer support community in New York when she felt better." Because her cancer was diagnosed so late, she died in 1989, only three years later. After her death, her husband Gene Wilder and her therapist Joanna Bull, along with many of her friends and family founded Gilda's Club in her memory.
The first club opened its signature red door in New York City in June 1995. Today, there are 25 open in the country. These clubs provide the free access to social and emotional support for cancer victims, their friends and their families that Gilda thought everyone should have.
Joanna Bull came to South Jersey as the guest speaker of the Ruth Newman Shapiro (RNS) Cancer and Heart Fund annual membership luncheon in 1997. Her presentation about Gilda's Club was received with much enthusiasm among the RNS members.
The Gilda's Club program meshed nicely with the efforts of RNS and "most importantly, it met a serious need in our region. RNS raised the seed money necessary to establish a local affiliate and on January 7, 2003, Gilda Radner's dream came true for South Jersey – we opened our very own red door!"
Gilda's Club South Jersey offers support groups, lectures, workshops and social events in addition to medical care in a warm and welcoming setting. The program is free of charge and open to everyone. Gilda's Club South Jersey is a local non-profit organization dependent on individual and corporate donations of funds, labor, supplies and talent. 100% of every dollar donated supports their Clubhouse and the members.
In their own words, Gilda's Club South Jersey is "a community of South Jersey people whose lives have been touched by cancer. We are men, women and children at any stage of the cancer experience. We are their friends and family. We are volunteers, donors and skilled staff. We don't provide medical or social services. What we offer is just as important -- emotional and social support, information and inspiration, fellowship and fun, hope and heart."
The members of Gilda's Club South Jersey believe that their club is based on the ancient wisdom proclaiming that connecting with people who understand your needs isn't just beneficial, but crucial. When you give of yourself, surely you will receive.
The members of Gilda's Club South Jersey want people to come in, see what they have to offer, and find a way to participate that fits them best. "You don't need a referral. No, you don't have to be upbeat. Come as you are. Just come."
There are many different programs and activities to choose from. There is a children's group called "Noogieland," named for the "noogies" Bill Murray used to give Gilda. There is a young adult group held at the Richard Stockton College. In addition to the clubhouse meetings and activities, there is also the Dragon Boat Club. The Dragon Boat Club is a team of people that row a 22 person racing canoe. This activity is unique because it is outside of the clubhouse and is a physical activity as well as a social opportunity.
Gilda's Club is also now offering programs at FOUR locations!
The Clubhouse in Linwood - the only Gilda's Club location offering the complete Gilda's Club program, including Caregiver, Bereavement, Noogieland & Teen Programs. Open Monday through Thursday 9am-8pm, Friday 9am-5pm & some Friday evenings/Saturday mornings for Noogieland.
Gilda's Club Living Room at AtlantiCare Cancer Care Institute – Egg Harbor Township: their first official satellite location, offering support & networking groups, educational lectures, healthy lifestyle workshops & social activities for adult members. Open Monday through Thursday 10am-2pm.
Gilda's Club at HOPE Community Cancer Center – Cape May Court House – offering alternating New Member Meetings & Wellness Support Group every Tuesday at 10am.
Gilda's Club, Voorhees, in partnership with Regional Cancer Care Associates LLC – offering alternating New Member Meetings & Wellness Support Group every Thursday at 1:30pm.
If you or someone you know is dealing with cancer, Gilda's Club will welcome you with open arms. If you want to volunteer or donate time, money, or attend one of their events, it is appreciated and encouraged. There is a wish list found on their website of services that they need, from answering phones in the clubhouse to inviting them to speak in your area.
In July 2009, Gilda's Club Worldwide merged with The Wellness Community, another established cancer support organization to create the Cancer Support Community (CSC). Some local affiliates of Gilda's Club and The Wellness community have retained their names, but a number of affiliates have adopted the name Cancer Support Community following the merger.
Please check the calendar for dates and locations of New Member meetings. You are welcome to bring family members or friends with you. Simply call 609-926-2699 to sign up for a New Member Meeting (registration is required).
For a full calendar of events, click here or go to gildasclubsouthjersey.org/calendar.
Gilda's Club South Jersey's Linwood clubhouse location is at Wawa Center, 700 New Road in Linwood, 08221. Call 609-926-2699, e-mail info@gildasclubsouthjersey.org, or go to gildasclubsouthjersey.org for more information.
9/4/15
© SouthJersey.com 2015. All rights reserved. This article or parts thereof may not be reprinted or reproduced by any other party without the express written consent of SouthJersey.com. For more information, please call 856-797-9910.
For more on local Organizations, visit our South Jersey Organizations page.
Article continues below
---
advertisement


---
Author:
J. Westerland; R. Cohen
Archives
---
More football commitments trickling for South Jersey football players
Former Glassboro Star George Johnson Almost Vaulted Team to NFC Title Game
A Running Start
For the Love of the Game
Usual Powers on Top in Wrestling
The South Jersey Fab Four
Lighting the Way
Setting the Stage
Big Words: Twins!
Ready to Grow
Home of the Brave
How Can I Ever Thank You?
One of All-Time Best Coaches Resigns
Walk of Fame: Ella Hampton
Jersey Fresh
More...