For South Jersey Folks Who Want to Quit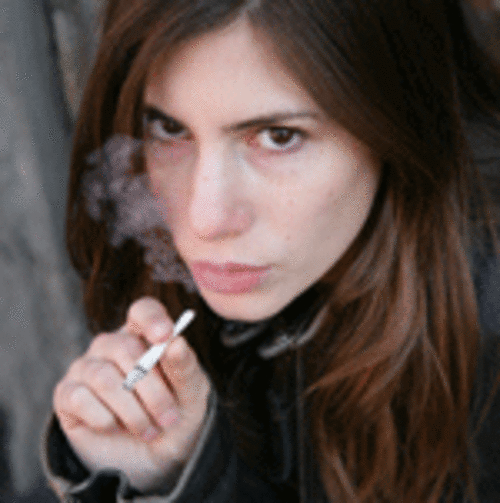 This is the Year to Succeed -- NJ Quitcenters Help Break the Cycle of Smoking Addiction
Dieting, exercise and smoking cessation are typically the top three items on everyone's list of personal goals, yet without the proper support they too often go unrealized. The reasons for quitting are as varied as the smokers themselves. Whether it is the cost of maintaining the habit, the health toll exacted from smoking, or the growing backlash in society against smokers, it is always a perfect time to quit.
In New Jersey, approximately 1.15 million residents – or 17 percent of adults – smoke. Of that number, nearly 76 percent want to quit, yet without seeking help only a little better than 10 percent succeed. To help improve the odds of success, the New Jersey Department of Health and Senior Services offers a variety of programs, part of its Comprehensive Tobacco Control Program, which works to significantly reduce tobacco use among residents. One such program is the New Jersey Quitcenter.
New Jersey Quitcenters are smoking cessation clinics that offer a customized, face-to-face approach to quitting. The Quitcenter treatment model combines intensive individual or group counseling, with the supervised use of nicotine patches, gum and inhalers. The result for clients is a quit rate that is more than double the abstinence rate for quitters with no treatment, and roughly 50 percent greater than those seeking group or individual counseling alone.
Currently there are seven centers located conveniently across the state that provide services on a sliding fee scale according to income. NJ Quitcenter clients can purchase over the counter nicotine replacement therapy products at a reduced cost.
In addition to the Quitcenters, the state offers NJ Quitline – a free, telephone-based counseling service – and NJ QuitNet – a free, online service with information, counseling, chat rooms and online peer support and encouragement.
If you are seeking treatment for tobacco dependence, you can contact a Quitcenter near you. The Virtua Health Quit Center provides services to Camden, Burlington, and Gloucester counties. Call 888-847-8823 to learn more.
For more information on all of the smoking cessation services offered by the state, including NJ Quitcenter locations, visit nj.quitnet.com, or call NJ Quitline at 1-866-NJ-STOPS.
Article continues below
---
advertisement


---
Author:
Press Release
Archives
---
South Jersey Magazine Digital Edition
South Jersey Man Survives 'Friends' Lighting Him On Fire In Sleep
Man 'Executed' Woman He Met On Marketplace App To Buy Cellphone
Two Families Displaced, Four Townhouses Damaged In Sicklerville Fire
New Jersey Man Gets Life Without Parole In Murders Of Woman, Baby
NJ Mother Who Smothered 3-Month-Old Baby After Heavy Drinking Gets Prison Time
12 Arrested In Trafficking Untraceable 'Ghost Gun' Assault Rifles, Drugs, New Jersey Attorney General Says
3 Confirmed Measles Cases In Lakewood
Nearly $2 Billion Wagered On Sports In New Jersey In Nine Months
Woman Charged With Animal Cruelty After Emaciated Dog Found Eating Carcass Of Another Dog
Search Continues For Killer After 21-Year-Old Woman Fatally Shot Inside Car In Willingboro
Homeless Veteran Johnny Bobbitt, Katelyn McClure Plead Guilty For Roles In $400,000 GoFundMe Scam
Fire Damages Pizza Restaurant In Gibbstown
Serious Injuries Suffered In Multiple-Vehicle Crash On South Black Horse Pike In Gloucester County
Arena Football League Officially Coming To Atlantic City
More Articles